On June 25, 2012, in Book Release, Book Reviews, FREE STUFF, Great Reads, Guest Posts, Indie Authors, Interviews, New Books, by rsguthrie
When my author bud Frederick Lee Brooke told me he was going to be giving away copies of his latest romp, ZOMBIE CANDY, I figured to blog about it the day before so any of you out there who haven't yet snatched up this unique, zany, fun-filled book can download a Kindle copy FREE. That's right. He's giving it away Tuesday through Thursday (June 26th – 28th). You can read my review of the book right here.
Since I've already read, loved, and reviewed the book, I decided to ask Frederick a few questions since I had a little free white space here on my blog. He was kind enough to give me some answers.
I loved your first book, Doing Max Vinyl, which was also the first Annie Ogden Mystery. Annie takes a bit of a backseat in Zombie Candy. Was that a tactical move to set up book three, or can you say?
I realized Annie was playing less of a central role in Zombie Candy only after writing it. It just came out being Candace's story more than Annie's. Still, Candace wouldn't find her way to the truth without Annie's help. So I wouldn't really say it was an active, tactical decision. In the third and last book of the series, Annie has the starring role.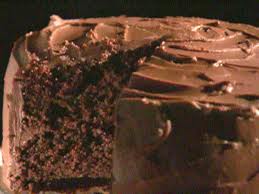 I love the fact that you've included an actual Appendix to the book that has recipes for the dishes described in the novel. Are you a gourmet cook yourself?
Rob, I do love to cook and cook about half the meals for our family, but my kids would not agree to call my eggplant curry or my au gratin potatoes "gourmet". The kids would be happy with french fries and ketchup on even days, and fish sticks or chicken nuggets with ketchup the rest of the time. I do try to involve them in the kitchen, though, because cooking for yourself leads a kind of independence that I think people should have. We all have to eat every day.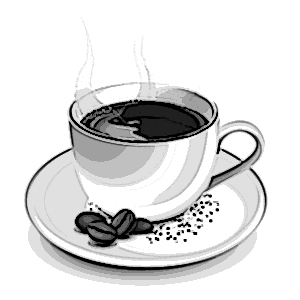 I have to say that when I first saw the title of your book I couldn't believe Frederick Lee Brooke had written a book about zombies, but this isn't anywhere near "traditional" zombie fare. Was there an inspiration for this book or did it just evolve?
You're right, I'm not a natural-born zombie fan. My character, Larry Roach, is one, however. He's about thirty years old, he's a red-blooded male, and he likes zombies. As everybody knows, there is a zombie craze in full swing nowadays. Of course, when we talk about zombies we might also be suggesting a generally insensitive and non-thoughtful way of living, which is a pretty good description of Larry himself. I liked the idea of exploring this theme, and figuring out the consequences it might have on a marriage.
You write very interesting characters and they come to life on the page. Do you find ideas for characters from people you know and/or meet?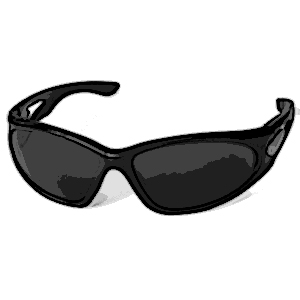 Thank you for your kind words. I guess I do feel inspired by people I've met, but it's always a total mixture of elements from different people going into one character. I rewrite so many times, over and over, that there is generally very little left from the original snapshot of any character that might have existed in the first draft.
When might we see your next Annie Ogden Mystery and is there anything you know about it that you can share to tantalize the readers?
I want to say the last book in the series will be done by Christmas, but I've learned to give myself more time for revision and feedback from early readers and final editing. I think it's a lot like a good curry: the longer it simmers, the better it tastes. I'm not in a huge rush. As I mentioned before, Annie Ogden will really be front and center in the last book, so readers who have taken a liking to her, as I have, will finally get a big dose of Annie.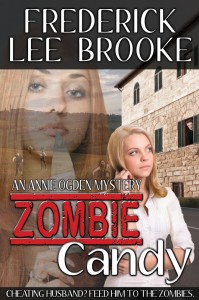 Are there any upcoming promotions where readers can check out Zombie Candy?
Yes, for 3 days only, this week from June 26 – 28, Zombie Candy is in fact FREE on Amazon's Kindle platform. On June 29 it will revert to the normal price of $2.99, so grab it while it's free, and tell all your friends!

About ZOMBIE CANDY:

What would you do if you found someone else's lingerie in your husband's suitcase? Candace Roach turns to her best friend, Annie Ogden, P.I., but the story takes an unexpected twist that puts their friendship to the test.

Weaving elements of mystery, horror and romance in a story that starts in Chicago and ends in a quaint medieval town in sun-drenched Tuscany, Zombie Candy transcends any single genre. Embark on a journey that will tickle your taste buds as it wakes up your funny bone.
2 comments on "
A Black Bra, Cool Shades, Hot Espresso, Tuscany, and Female Zombies. Three Days. No Charge.

"