My Writing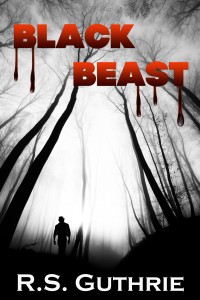 Decorated Denver Detective Bobby Macaulay has faced down a truckload of tragedy over recent years. The death of his partner; the loss of his own leg in the line of duty; the companionship of his beloved wife to cancer; his faith in God to his inner demons.
After the man who ruined his leg and killed his first partner is executed, Macaulay becomes the lead detective investigating the Sloan's Lake murders. The method of killing in this double-homicide is so heinous it leads Macaulay and his partner down an ever-darkening path—one that must be traversed if they are to discover the evil forces behind the slaughter.
Just when Bobby Macaulay is questioning the very career that has been his salvation, he will discover a heroic history buried within his own family roots: The Clan MacAulay—a deep family lineage of protectors at the very core of a millenniums-long war against unimaginable evil.
"Black Beast" is the first in a series of "Clan of MacAulay" novels—the reader is taken inside the heart and mind of a common hero who will make you believe in good again—Macaulay is a believable, flawed character with whom each of us can relate and for whom each of us will cheer.
REVIEWS of BLACK BEAST (From Amazon):

   I've never written a review before, so here it goes. I absolutely loved this book. It was an easy and fast paced read that I had never expected.
The character descriptions were fantastic and I found myself slipping away as if I was one of them at times. There were twists, turns, and surprises that I never expected which kept me on the edge of my seat.
Great work by this first time author and I cannot wait until the next one comes out for me to read.
~~~~~~~~~~~~~~~~~~~~~~~~~~~~~~~~~~~~~~~~~~

  I first have to say that I was gifted a copy of this book in exchange for a review. That being said, if I had purchased this book, it would have been money well spent. This is a book that you don't want to put down. The plot is very well developed and is not at all predictable; Guthrie keeps you guessing until the end. I stayed up late and woke up early just to read this book, so I could find out what was going to happen next. I also liked the fact that even though this is the first book in a series, it does not "leave you hanging." The book does not need to leave you hanging in order to entice you to read more of the author's work, his writing does that all on its own. I look forward to reading the next book in the series.
~~~~~~~~~~~~~~~~~~~~~~~~~~~~~~~~~~~~~~~~~~

  Tight plotting, descriptive narrative, and believable characters add up to a compelling page-turner with Black Beast. Author, R.S. Guthrie, has masterfully woven a story of faithful Good versus ultimate Evil, infusing it with human imperfections and historical details. If you enjoy a read you cannot put down, Black Beast is the novel for you!
~~~~~~~~~~~~~~~~~~~~~~~~~~~~~~~~~~~~~~~~~~

  I loved this book! I will say that it was a little slow in the beginning, but once it took off, I couldn't put it down! It was very unpredictable and well written. I wasn't ready for it to end (and lucky for me… there's a sequel coming out!!!) I can't wait to read more about "Bobby Mac". I definitely recommend this book to anyone and everyone. It's a great price for a great read!
~~~~~~~~~~~~~~~~~~~~~~~~~~~~~~~~~~~~~~~~~~