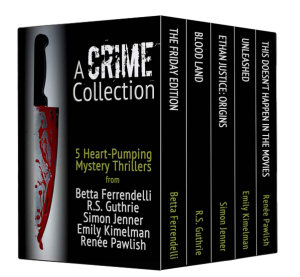 When I was asked to join a boxed-set collaboration, I must admit I felt trepidation at first, but when I saw the lineup of writers, I was more than happy to participate; I was honored. All four writers with whom I would be collaborating are successful, prolific, and talented writers. What writer would not join up with such a group?
This week I will be featuring one of my co-writers each day, Tuesday the 28th through Halloween Night. It's a privilege to for me, as well as you, to get to know these writers as individuals. Too often we are caught up in the enjoyment of reading a novel that we forget there is a hardworking, dedicated writer behind the characters and plots and twists and turns.
First this week I am so pleased to introduce Betta Ferrendelli!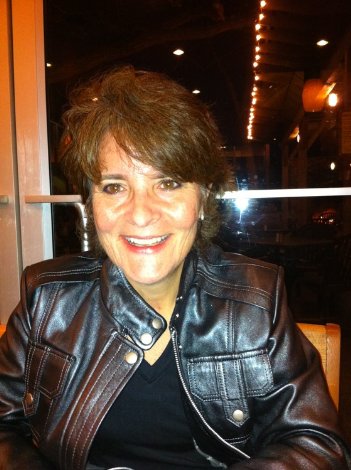 Betta has been an award-winning journalist since 1989, having worked at newspapers in Denver, Seattle and Albuquerque. She continues to write professionally today for magazines.
In July 2012, she published The Friday Edition, the first in a mystery series featuring newspaper reporter Samantha Church.
The second book in the series, Revenge is Sweet, published in November 2013.
Betta is presently writing Dead Wrong, the third book in the series, with a publication date set for late 2014.
The Friday Edition has enjoyed early commercial success: It was named to Kirkus Reviews' Best Books of 2013, and was a 2014 Readers' Favorite Gold Medal Winner for Fiction, Mystery, Sleuth.
Born in Trinidad, Colorado, Betta grew up in Denver. She earned more than a dozen writing awards, including the Guy Radar Award, which recognized best medical reporting in the state. I won the award for chronicling a man's battle with breast cancer.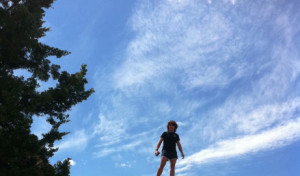 Returning to Denver in 1992, just four years before yours truly, she worked for a group of community weekly newspapers covering the west side. She moved around a bit, garnering another dozen journalism awards. She returned to Denver in 2007 to work for the same community weekly newspapers covering Denver's west side—this time as editor! In 2008, she left the papers, yet, as mentioned earlier, continues to write professionally for magazines ( One being O&P EDGE magazine, a niche healthcare publication in Northglenn, Colorado)
Do yourselves a favor and check out this fabulous writer's books: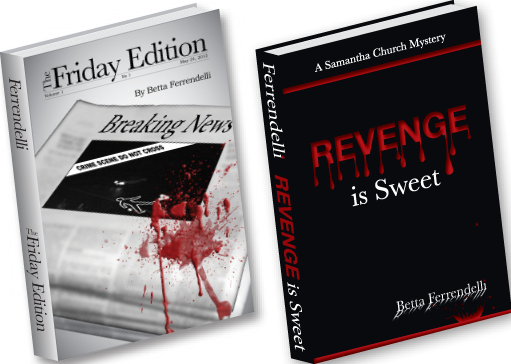 A beautiful, young district attorney tumbles to her death on Christmas Eve.
Police suspect suicide, but the DA's sister, newspaper reporter Samantha Church, isn't buying it.
Samantha discovers evidence linking her sister to a drug smuggling case and quickly learns she has stumbled onto a major news story. She must summon the courage to not only face a cartel of criminals, but her own fears and shortcomings when she is confronted by the inescapable specter of a far greater enemy—her addiction to alcohol. Samantha's dependency has not only cost her job at a major metropolitan daily, but, worse, custody of her daughter, April.
Samantha pursues her sister's killers, maneuvering through a minefield of intrigue deliberately set out to divert her from the truth. Despite being betrayed, physically beaten and facing the possibility of sharing her sister's fate, Samantha refuses to stop her investigation. However, when the killers threaten to harm April, Samantha realizes that, for her daughter's sake, she can no longer continue the investigation on her own. She knows she must swallow her pride and turn to her ex-husband and police detective, Jonathan Church, for help.
Can Samantha ultimately prevail—find her sister's killer, write the story of her career, confront her drinking problem, and finally begin to change her life, or will she and April become the killer's next victims?Revenge is a dish best served with blood…
In Revenge is Sweet, the sequel to The Friday Edition, Samantha Church is back and the stakes are higher than ever.
In a sinister quest to settle the score, the drug dealers she thwarted are no longer motivated by money or politics, they want one thing and one thing only: Revenge…
Snow swirls on a cold February night when reporter Samantha Church and her publisher Wilson Cole Jr. are kidnapped. Days following the kidnapping, Sam wakes up in a hospital bed, dazed, bruised and confused. Why did they let her go? It makes no sense. It is only when the kidnappers make their next move does she realize why they let her go.
The kidnappers want to hurt Sam by harming those she loves most, her best friend and coworker, Wilson Cole Jr., and worse, her daughter, April. They taunt Sam, wanting to break her down mentally, physically and emotionally—pretty little April, watch her bleed, pretty little April, now we'll have some fun. Say bye-bye, pretty little April will die before your eyes.
Revenge doesn't come any sweeter. Or does it? Is all hope seemingly lost? Or is revenge a two-way street? Does Sam have a plan of her own for the kidnappers—one that will finally settle the score?