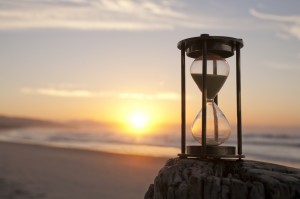 Most of us are familiar with the outdated, cliched saying regarding a female hearing some phantom biological clock ticking (implying, of course, that all women want children, that there is a shelf life on eggs, and, well, you can calculate the rest of the math on your own). Clearly not all women (or men) wish children, but medically speaking there is a very real cliff over which the parade of eggs will one-day fall, and for those women who do yearn for a baby (or babies), it's entirely likely that the minute hand doth tick.
I know some of you are questioning my choice of analogies. Wanting children versus beginning a writing career? Writing a book versus having a baby? Well I'll concede that the creation process for pregnancy trumps that of a work of literature. But let's examine the other facts surrounding having babies:
Everyone seems to believe, contrary to the evidence, that they can do it and will be good at it. (Hmm. Check)

There is no criteria, no quality assessment, no license required, not even a training class mandated to create one, nurture it, and eventually release it upon the world. (Mmm hmm.)

It just seems like the "new generation" doesn't have that same pluck and quality of those before it. (Ohhhh, yeah.)

Once the decision has been made and the process begun, one is consumed with joy, a sense of purposeful fulfillment, and the glorious, promised end seems to ardently justify a means profoundly connected to the soul itself. (Check)

A few months in, however, realization sets in, hard, that the process is more work, stress, pain, and utter confusion, than ever we could have known. (Oh, baby.)

And for which no one who isn't going through the ordeal exudes a sliver of sympathy. (Double check.)
Near the end of the gestation, the mind is not a blissful place but rather one consumed by a single thought: BE O-V-E-R. (Y-E-S.)
NOW. (YES)

Once the bundle of joy is released to the world, however, all really does become roses, compliments, celebrations, and proud, proud parents. (Oh, the happiness.)

Quickly, though, after countless nights with no sleep, constant worry if your new one is all right and if you are doing everything you can (and are supposed to), stress over every bad sign as if it might mean the end of everything, and money flowing in the wrong direction, one can't help but wonder what was I thinking? (Big YEP.)

Finally the grace period, lasting longer and longer, where things take a turn for the better; there are fewer and fewer sleepless nights, success seems almost second nature, and one is lulled into the welcome satisfaction that it really might be possible to know what you are doing. (Thank God.)
(Well, since books can't <literally> smack you down verbally, empty your fridge and cupboards sans gratitude, "forget" to pickup up the moldy dishes in their rooms for weeks on end, or acquire a driver's license, I guess writing a book may have one-upped child rearing on this one.)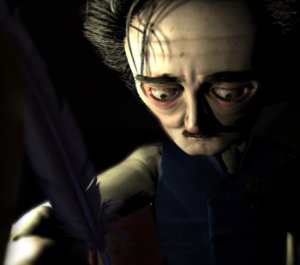 Regardless of such comparisons, and where you may fall on either spectrum, I think we can all agree that both acts are labors of love and that, as life truly is shorter than we'd wish, the time is never better than when one has the desire and is able.

As of late (and after just turning the big Five-Oh), I've been confronted with the ticking of my own Tell-Tale Heart, sounding off subtly beneath the floorboards of the cottage in which my muse spends most of its time.
I suppose the succinct question is, "What, if any, is the shelf-life on a writer's (talent/readership/creativity/brand/market share/_______)?"
In other words, if the writer senses the proverbial iron is reaching that orange-ish state of pliability, should the scribe feel compelled to strike (lest fate, time, and ultimately opportunity pass him or her by)?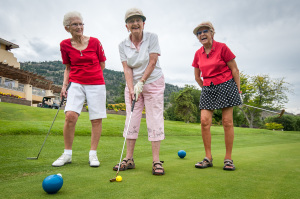 Age, of course, as with all things, figures into the equation, but the upside of being a writer is that writing—even more so than golf, checkers, shuffleboard, or gin rummy—is an activity into which a person may participate even as old age arrives unwelcome and unwanted (assuming, of course, lucidity, a functional memory, continued creativity, and a few other critical elements that do, after all, begin at some point to fail each of us, remain intact).
Hence my reference to reaching the milestone of 50. My Poe-adoring heart did begin to tick a bit louder the day after the passing of that particular anniversary. I noticed it. I even grieved a little.

As I mentioned, cliche or no, life is short. Any of us might meet the Reaper around any corner, at any moment of the day or night, in any state of health, and regardless, too, of age. But time will forever hold claim as the greatest hunter; the insatiable carnivore with instincts to dominate completely all its prey.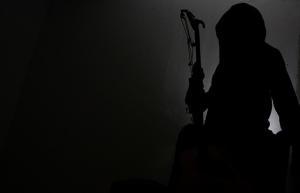 You may survive a few hunts—dodge the expertly loosed arrow; feel the air disturbed by its nearness to your jugular—but sooner or later, our opponent awaits the sure take down (surer, even, than taxes). None of us can turn the clock backwards; time travel and fountains full of youth are still the stuff of novelists and children and dreamers.
All this said, I do happen to buy into the adage that we are as only as old as we feel (though no one told that to the tumor they found inside me in 2002). Regardless, I feel younger now than at almost any time past my seemingly invincible twenties. Still, I am wont to ponder.
The dream of the writer—to give up the unfulfilling day job and write full-time.
A dream not exclusive to writers, of course. And dreams, well, they are perhaps the most life-sustaining, ever-elusive, fantastical carrot dangling just far enough before us to beg the chase, though illusion also whispers around the blindness of each corner, as the carrot disappears for but a moment.
Yet what a rush and a promise of something better and happier.
The dream is child of our failures and parent to hope.
The snake oil promise of a second half to life.
So I've clearly revealed my hole card; the answer to the big question:
You JUMP.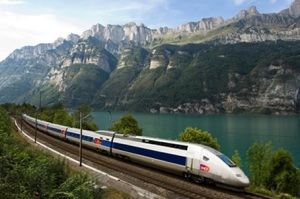 Life is like the TGV Lyria—one of the fastest trains in the world—is said to be one of the most spectacular journeys, at high speed, one could ever enjoy. And to leap from such a train—at any point— would range from idiocy to death.

What pursuit of greatness ever lacked sacrifice, and what venture ever became great without profound, unrelenting courage?
Jump. Forget the comparisons and the reasons and the emotion of it all.

Fear is only power, given unwillingly to the unknown.
And a dream transforms to life's wonder once fulfilled.
Think. You don't have to leap when the magnificent ride is flying at top speed; it will reach a station. They always do. Just make yourself get off, regardless of the logic in remaining on the ride, no matter the promise of more thrills to come—and see about that dream. It won't ever be very far away.
Make it your choice; your reality.
And you can finally stop that infernal ticking.

~~~~~~~~~~~~~~~~~~~~~~~~~~~~~~~~~~
The blank page is dead…long live the blank page.
~~~~~~~~~~~~~~~~~~~~~~~~~~~~~~~~~~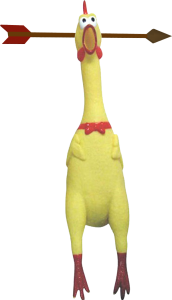 Author known to use spontaneous satire, sarcasm, and unannounced injections of pith or witticisms which may not be suitable for humorless or otherwise jest-challenged individuals. (Witticisms not guaranteed to be witty, funny, comical, hilarious, clever, scintillating, whimsical, wise, endearing, keen, savvy, sagacious, penetrating, fanciful, or otherwise enjoyable. The Surgeon General has determined through laboratory testing that sarcasm can be dangerous, even in small amounts, and should not be ingested by those who are serious, somber, pensive, weighty, funereal, unsmiling, poker-faced, sober, or pregnant.) For those who enjoy and/or revel in the utterance of profanity, the author reserves the right to substitute "fish" for "fuck" without fear of repercussion, mental reservation, or purpose of evasion.