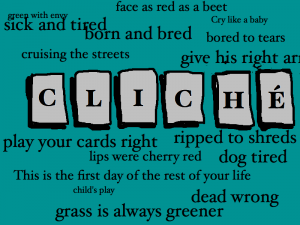 Yes, it's cliché, but the reality of clichés is that they more often than not develop from fact and truth. The term "cliché" is most often used to denigrate a lack of imagination on the part of the writer. I don't disagree with that label most of the time. Cliché writing as a practice is, like telling rather than showing, like a pox on your creation.
But that doesn't change the fact that freedom is not free, and there are too many people in this world who have no idea what that cliché means.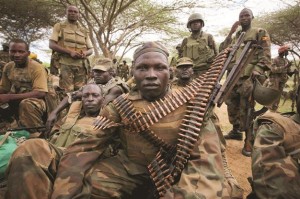 All you need do is spend some time away from the Wii; away from the computer games, away from the virtual farming and gambling and world-building and Google Somalia, Laos, Sierra Leone, Mozambique, Central Africa, Myanmar, Chad, Congo, Sudan, Zimbabwe, or North Korea. And these are but the Top Ten war-torn countries in the world. Some of the most dangerous countries are in the Middle East (Iran, Iraq, Afghanistan, Northern Pakistan, Mali, Syria, Libya, and Yemen). Mexico has become another of the most dangerous countries to which you can plan a visit.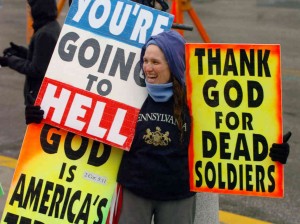 Now let's say this upfront: NONE of these countries are full of citizens who should be condemned. Just as true Islam does not support terrorism, violence, nor hate (radical Islam being the violent faction of the religion in a way as The Westboro Baptist Church is unaffiliated with the true Baptist faith). And neither do any of these countries necessarily represent even close a majority opinion of the radical beliefs nor approval of the horrific actions of some of its insane countrymen; these merciless, ultra-violent, murderers of the elderly, women, and children, most unforgivably coming from their own country.
Yesterday here, in the United States of America, we celebrated our 228th anniversary of our country's birth as a nation dedicated to freedom. This weekend I also watched Born on the Fourth of July (Tom Cruise) and Nixon (Sir Anthony Hopkins). The latter I'd never seen. Much of the central theme of these movies was anti-war, anti-establishment, protest, protest, protest.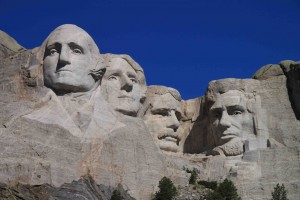 Agreeing or disagreeing I found myself PROFOUNDLY PROUD of our country. Not of our international policy or wars or anything smelling of Washington, but rather what was forged by our forefathers and many who came after them: Washington, Jefferson, Adams, Franklin—later Lincoln, Teddy Roosevelt, Kennedy, Reagan, Bush Sr., and, yes, Obama.
I do not claim a political party. The stature of our country is not eroding because of whomever sits in the Oval Office; we are in decline on the world landscape not because of a war against madmen who would sooner chop off the head of every free man and woman and child in the U.S.,  U.K., or other free non-radical country on earth; we are devolving because of the massive growth over the past decade or so of crippling polarism.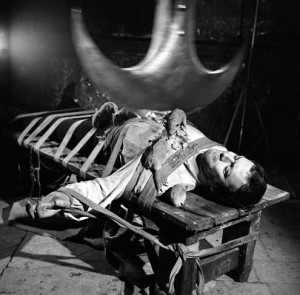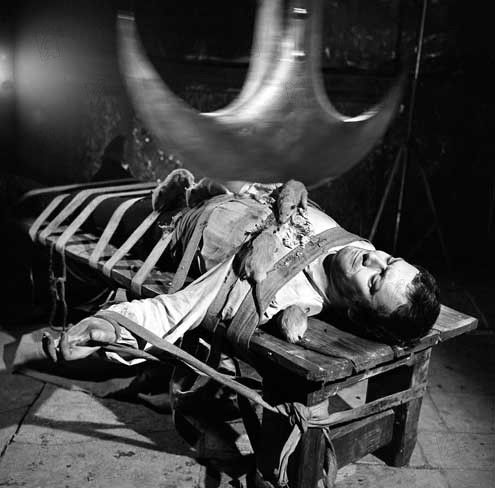 Life, for any of us—any skin color, religious belief, lack of religious belief, sexual orientation, or gender—does not, beyond the immutable Laws of Physics, exist at the far ends of the spectrum. Anyone who has seen the classic horror film, based on Edgar Allen Poe's brilliant story, The Pit and the Pendulum, knows that the pendulum, no matter how far to either side it swings, makes a difference only the middle. In the case of Poe's imagination, that action is horrific, so it may not be the best analogy. But I think you get the point.
While violence and hate and intolerance and insanity occur in the extreme, concepts like democracy (not to be confused with Democratic) and freedom (the freedom that allows explicitly for the aforementioned protests) occurs when one side meets the other somewhere between one extreme and the other.
So what is your point, Guthrie?
My point is a simple one, though less simple to practice: believe in your country; appreciate your freedom; and do BOTH before you act, speak, or even think a terrible thought.
YOU.
ARE.
FREE.
This does not mean mistakes aren't made. This does not mean that just because you are paranoid that they aren't watching. This by no means implies our government deserves less criticism. Just the opposite, in fact. Our forefathers (and the mothers behind them) encouraged such checks and balances.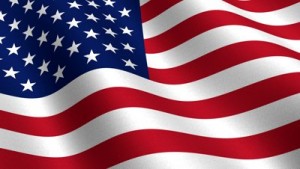 THAT'S what we were supposed to be thinking about yesterday as we hung Old Glory, cooked burgers, lit the fuse and cheered for the fireworks. Too many people have lost that understanding. In our neighborhood, we listen to fireworks for at least two weeks before and after the 4th of July. It dilutes the meaning of the holiday. And it makes me sad.
Polarism.
Forgotten patriotism.
Neighbors not only mistreating neighbors but ignoring them altogether.
Mark theses words:
It will be the seemingly small things that end us.

And by "us", I mean humanity.
That's where the individual becomes two and then four and then a million and then a billion. THEN we change culture, and next, the world. It doesn't mean we have to agree on everything.
It only means we have to believe in each other's FREEDOM.
~~~~~~~~~~~~~~~~~~~~~~~~~~~~~~~~~~~~
The blank page is dead…long live the blank page.
~~~~~~~~~~~~~~~~~~~~~~~~~~~~~~~~~~~~