On December 10, 2013, in Author Helpers, Book Release, Discouragement vs. Encouragement, Fishsticks, For A Better World, Future Ideas, Gratitude, Greed, Hope, Indie Authors, Opinion, Reverse Negativity, Smashwords, Social Media, Surviving, The Power of Words, The World In General, Words, by rsguthrie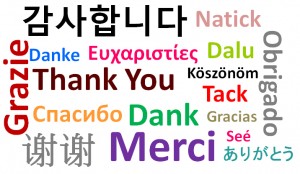 Have you thanked a soldier lately? Yes? Yeah, most of us have fallen into an appropriate habit of doing that (whereas we should have been doing it all along). I thanked a Sheriff's Deputy the other day for his service. I realized as I was talking to him (after having called the police for the first time in my life) that he and his coworkers literally protect me where I live. Not to take anything away from our military—their sacrifice is beyond a simple thank you, yet many times that is all we have to give.
But that is not what this blog is about. This blog is about the following author-related question: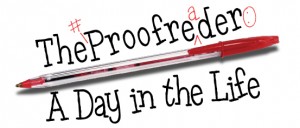 Have you thanked your proofreader lately?
I don't mean the one you paid $100 to do it professionally. I'm talking about the one who always does it for you, gratis. Maybe it's your husband or wife; maybe it's a close friend who likes to read; maybe it is an editor/writer friend who is always there when you need them.
Recently I was involved in a multi-author short story anthology. The project was spearheaded by one of the authors (not me) and there were seven other writers (including me). Most of those involved have both noticed and lauded the "lead" author, who (as those of us who have led projects before all know) has put a LOT more effort into getting this off the ground (including writing and supplying his own story, the cover, the proofreader, the Facebook group on which we communicate, and, probably most important, the prodding and organizing and deadline-making).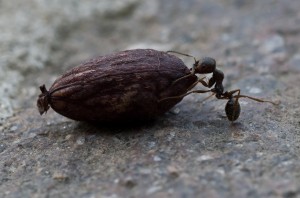 At every turn I have tried to remember to thank him for his efforts. He's worked very hard on this. I have not used the group much. But recently, with the manuscript being put together, the deadline looming, I checked in more. And what I saw was one of the writers using the group as his own promotion platform. He posted his most recent release. And I shared it, out of habit more than anything. I always try to help a fellow writer. I commented on his posted that I had shared it (I prefer it when people let me know the same on my requests so I know who to thank and don't inadvertently blow someone off who has taken the time to assist me).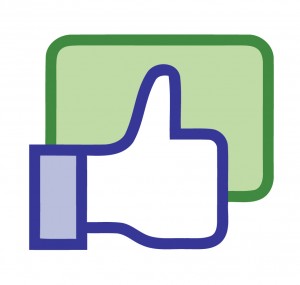 Nothing. No "Like" of my share. No "Like" of my comment, or a comment of thanks in return. Not for a week. Not ever. Still. (NOTE: A Facebook "Like" is the equivalent of answering someone's wave with a back-nod of the head—it's the very least you can do, but at least it's something.) Of course, Gimme-Gimme couldn't be troubled to notice someone had done something for him, much less react to it in gracious fashion.
However, when the spearheading, hardworking author presented the first draft of the final manuscript, and everyone else was thanking him and, if necessary, asking for a minor change here or there, Gimme-Gimme was asking for his link to be changed to his Amazon buy link (NOTE: We're trying to get into the Smashwords Premium Catalog, which, among other things, doesn't allow for buy links to any specific vendor—and any writer who has done any serious publishing knows this). Also, this was because the hardworking author, on his own, placed a nice "author blurb" at the end of each story, including blog and/or webpage links. Not good enough for Gimme-Gimmie.
When told the Smashwords rule, GG asked that his link be changed to a recent interview (which he also pimped on the anthology group page the day before). Apparently he figures that interview really caught his good side. The ungracious one. 
My short story is actually a lead-in to a series of novellas I have planned for 2014, so I asked a while back if it was okay for me to include an Afterword quickly summarizing this fact. When Gimme-Gimme saw the Afterword (and one or two others), he pulled the classic:
"Hey, I didn't know it was permissible to put something after our story—is there still time for me to do so?"
Yeah, he planned on doing it, too, just stopped out of consideration for others. Sounds like him, right?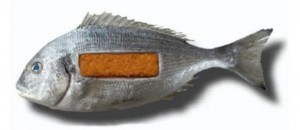 What a fishstick.
(That's code for a word I like a lot better, but I am trying to be better about my blue language.)
You know what, fellow writers (and readers): don't be a fishstick. Thank the people in your life who lend a hand. Show gratitude. Be grateful. After this past holiday I would have thought numbnuts like Gimme-Gimme would have been in a more naturally thankful state of mind. They aren't. The takers are still the takers and the givers are still the givers.
Here's the rub:
If you're a taker, it's not too late. Just covertly begin a campaign of thanking those who you now take for granted. I promise you you'll turn the tide faster than a full moon. And you'll feel better. Wait until you get that first "oh, wow, they noticed" look. It will make your effort more than worthwhile.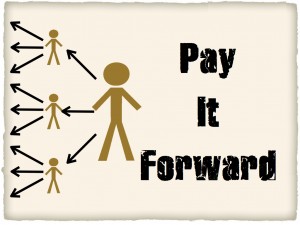 I try to believe that paying it forward is the answer. I don't always succeed. I let my road rage get the better of me sometimes. I take people for granted that I shouldn't. It isn't always a conscious decision for many of us. Probably for most of us, even the worst offenders. Which is exactly why it takes a concerted effort—a conscious one—to turn things around.
You know the pebble and the pond. It's cliché, but that's the thing: most clichés come from repetitive truth or facts.
It actually does matter, what you do, what you say. Because "you" isn't just one person. It's 10. Or 100. Or 1,00,000 (I wish). But anyone who knows about exponential progression (2, 4, 8, 16, 32, 64, 128, 256, 1024, 2048, 4096) knows how fast you get to five thousand. And then a million really is just around the corner. So think of your thank you as making it all the way around the world. Twice.
THAT makes it worthwhile. And it makes the silence of the milquetoast weinermeisters weaker.
And I begin by thanking you, my readers!
(There, that covers the two—now let's go for four!)
~~~~~~~~~~~~~~~~~~~~~~~~~~~~~~~~~~
The blank page is dead…long live the blank page.
~~~~~~~~~~~~~~~~~~~~~~~~~~~~~~~~~~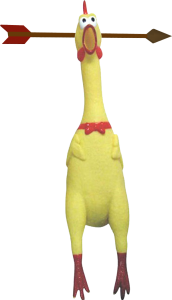 Author known to use spontaneous satire, sarcasm, and unannounced injections of pith or witticisms which may not be suitable for humorless or otherwise jest-challenged individuals. (Witticisms not guaranteed to be witty, funny, comical, hilarious, clever, scintillating, whimsical, wise, endearing, keen, savvy, sagacious, penetrating, fanciful, or otherwise enjoyable. The Surgeon General has determined through laboratory testing that sarcasm can be dangerous, even in small amounts, and should not be ingested by those who are serious, somber, pensive, weighty, funereal, unsmiling, poker-faced, sober, or pregnant.)