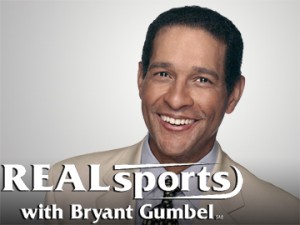 My wife and I were recently watching Real Sports with Bryant Gumbel. Whether or not you are a huge sports fan, it is a tremendous show because of the serious world issues, questions, etc. it addresses, albeit from a sporting angle. One of the stories had to do with the fairly recent usage, umbrage, and even acceptance of the "N" word in the NFL.
As a writer, it has always bothered me that I am expected to write "The 'N' word". Not because I do not understand its import, impact, and the very historical nature that makes it, near inarguably, the worst word in English language–but rather because I have always believed that to give it such reverence is part of what gives it power.
Yes, I am white. And I did not grow up in a poor, urban area (both elements in the ongoing conversations in the NFL—some claim that white men who grew up in poorer circumstances, around young black men who use the word "endearingly", can find themselves with a kind of "exemption" and are allowed to use the word in certain situations).
I reject any usage of the word (or a complete negation of its hold over all of us, which will never happen), other than to talk openly ABOUT the word.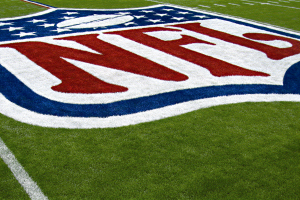 Apparently the NFL agrees with me, and is working a campaign through which ANY use of the word, when documented (taped, heard by officials, alleged, etc.) in reference to another person, will be met with stiff penalties, regardless of context. Rather than simply attacking one use of the word (angry or racist), the NFL is choosing to attack the WORD itself. However, they are attacking its use in conversation and/or argument.
As a writer, I also oppose banning the word. I also reject the idea that me writing about the word, or about the issues, is somehow less-relevant because I am not black. And the reverse happens (reporters being given assignments because of their ethnicity). More than most of us would like to think. But the articles I have read in the NY Times, Sports Illustrated, and other prominent journalism sources, have, in large part, been assigned to black writers—I believe for this very reason.

My theory is that any time we make race part of the issue, it is US making race part of the issue. It shouldn't be. Not unless race IS the issue.
I realize this is a racist riddle wrapped in an unsolvable conundrum, but that does not change the facts. Our government refuses to negotiate with terrorists—even when innocent, American lives are at stake—because of the message it sends; news stations will intentionally stop giving coverage to a particular criminal or issue so as not to "give it more exposure", thus making it of more import than it deserves.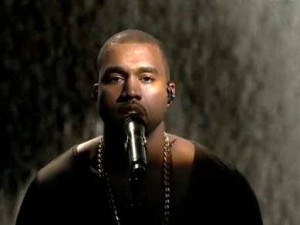 Why can't we collectively agree that the word nigger (and all its variations, including the colloquially "friendly" drop-the-er-add-an-a version that is many times permissible within cultural lines) is defunct, and stop using it altogether? (And yes, I'm talking to YOU, TOO, Kanye West!) Obviously I am not talking about stopping those who would use it anyway, in a racist and derogatory manner. That is for another conversation. This is about people who are not racist, black or white (or any other color, creed, or culture) refusing to give a word so much power in our language.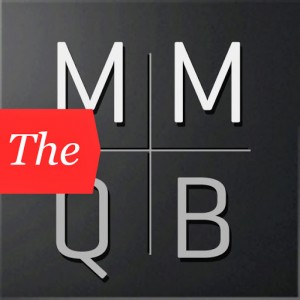 If someone writes an article about the word, then they should be able to say the word in the context of the article. However, as a society, we've given this singular word more power than any other in the history of the English language. Yet somehow we just keep reaffirming its power over us by being EXPECTED to say "the 'N' word", even in journalism. In fact, this Sports Illustrated/Monday Morning Quarterback article, written by Robert Klemko—who is black—apparently warranted the following comment by MMQB's editor-in-chief, Peter King (who is white), before it could be read:
In normal reporting, we would not spell out such offensive words, but because of Klemko's subject matter we decided to use them in full, feeling it would be distracting or confusing to do otherwise, and that an honest discussion requires that we talk about these terms in the open. I apologize in advance to those who are offended by their use.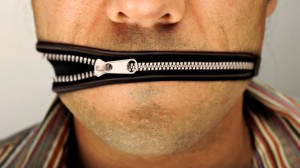 I get it. I'm not saying King's intro (because of our present conditions) was unwarranted or strange for our times. Just the opposite. I am a writer, however, who cringes at King's statement.
"In normal reporting, we would not spell out…?"
WTFO?
(See, I didn't spell that out either.)
Whatever side you find yourself falling on this issue, it's pretty hard to argue that Peter King's pre-comments didn't make the focus more intense AND didn't infuse the words with far more power than they might have had simply running the article, as written.
I'm white. I get that, too. I am not supposed to write about such things.
But I am also a writer. Not a white writer. Just a writer. And because of that fact, words are more important to me than non-writers, no matter their color. So I claim the right (and responsibility) to say something when I believe there is an attack on a word, whether or not I like the word. (And, in fact, I hate the word.)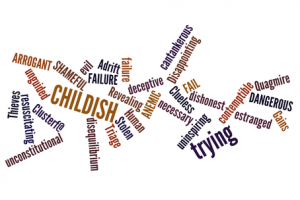 No, it's not "just a word". People that make that argument aren't thinking clearly either. It absolutely carries with it a power all its own. But that doesn't justify anyone giving it more gravitas.
MORE sting.
MORE hurt.
MORE hate.
It's like giving in to a toddler's tantrum. What message do we send by giving in to the ugliness and wickedness of the word instead of simply ignoring it?
As impossible as it might seem (and be), if one day we were ALL able to just see the word "nigger" as another collection of letters that form a word, the printed (and spoken) world of words would be all the better for it.
That's all I am saying.
And unlike Peter King, I will not apologize for using the word. Yes, it's a horrible word.
But the word isn't deserving of such attention.
~~~~~~~~~~~~~~~~~~~~~~~~~~~~~~~~~~
The blank page is dead…long live the blank page.
~~~~~~~~~~~~~~~~~~~~~~~~~~~~~~~~~~