I intended to blog on Thanksgiving—any excuse in the eye of the blog storm, where there are NO POSTS—but when my Dallas Cowboys finally pulled their collective heads out of the Devil's…I mean, primo narcissist, Jerry Jones' arsehole, and started putting away the lowly Raiders, I became too involved with watching that and stuffing my face with, uh, stuffing.
(Actually, because we pretty much do the holidays alone now, we have made it a tradition to pick up the inarguably delectable Honeybaked Ham, and Turkey Breast, so we're actually doing the stuffing post-T-Day—and yes, it's only Stove Top, a small price to pay for ingesting the delicious meat from our favorite holiday store!)
All the same. The mediocre 'Boys won, and got two games above .500 for about the first time in TWO DECADES (yes, Virginia, a sociopathic owner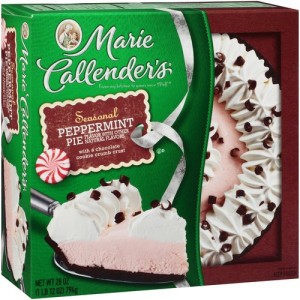 CAN systematically dismantle a DYNASTY FRANCHISE with his own Everest-sized ego playing the part of destroyer); there is a ton of Honeybaked goodness for sandwiches and microwavable plates; and whist shopping for a few accoutrements at the grocery store, we found a Marie Callender's seasonal delight: Peppermint (Cream) Pie, with bits of peppermint candy inside!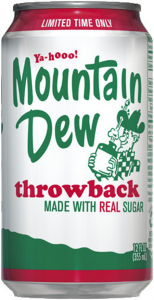 (What's the classic line from Elf, starring Will Farrell and James Caan? "We elves try to stick to the four main food groups: candy, candy canes, candy corn, and syrup.")
Yeah, well, that's us. Except it's five, because I count Old-fashioned, original Mountain Dew as a food group all in itself.
Anyway, the holiday got me to thinking about the CLASSIC Thanksgiving movie, Planes, Trains, and Automobiles. And, of course, Amy and I went right to the scene with the indomitable Eddie McClurg facing Steve Martin's desperately exhausted, famished, defeated customer at the rental car counter, and her unforgettable "Gobble-gobble…" moment on the phone with family or friend.
The element of great writing that John Hughes understood is one that too many of today's writer's completely ignore:
If you're writing a tragedy, you still have to have some lighthearted, laughable moments; if you are writing a brilliant comedy, nothing makes it better than to give it an honest HEART.
Hughes was the master of putting just enough schmaltz—the perfect blend of anti-humor—into a totally hilarious comedy, taking the script into a category all by itself. It's also true that to add too much seriousness to a comedy is the death knoll (e.g. the television comedy that's suddenly focused around cancer or some other demonstrably ugly and unavoidable negative storyline).
Great writers know when to add a pinch of humor or a dash of drama to make their recipe sing. Others stumble over the attempt.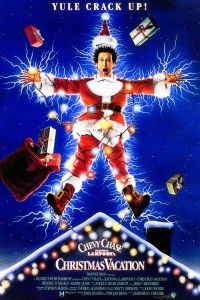 Ironically, we watch Planes, Trains, and Automobiles as our classic Thanksgiving Day movie, and we never consider the Christmas season complete without at least several viewings of Christmas Vacation, arguably the best of the Chevy Chase hilarious trilogy. What many people never knew, or have forgotten, is who the creator of the "Vacation" movies was:
Yep.
Mr. John Hughes, take a bow. (Well, a posthumous one.)
If you've read my blog much, you know that John Hughes is part of my wheelhouse. Yet I am not sure I ever really explained why. Now I have. And of all the perfectly written, directed, acted, and filmed touching scenes, from John Bender's fist high in the air at the finish of The Breakfast Club to Chet bailing out hated brother-in-law, the heartless Roman, in The Great Outdoors, to Anthony Michael Hall's nerd-supreme having the Prom Queen fall for him in Sixteen Candles, there was never a more touching moment—particularly after his too-early death—than John Candy's Del Griffith, hat literally in hand, flashing the smile that shows just how much it meant to the widower for his nemesis, Martin's Neal Page, to have invited him into his home for the special family Thanksgiving:
The masters do it oh so well, don't they? Effortless.
Like butta.
Happy Holidays, dear readers. Be safe. Have fun. And if you're writing, write with heart.
It does a body good.
~~~~~~~~~~~~~~~~~~~~~~~~~~~~~~~~~~
The blank page is dead…long live the blank page.
~~~~~~~~~~~~~~~~~~~~~~~~~~~~~~~~~~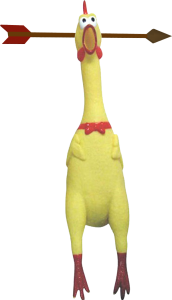 Author known to use spontaneous satire, sarcasm, and unannounced injections of pith or witticisms which may not be suitable for humorless or otherwise jest-challenged individuals. (Witticisms not guaranteed to be witty, funny, comical, hilarious, clever, scintillating, whimsical, wise, endearing, keen, savvy, sagacious, penetrating, fanciful, or otherwise enjoyable. The Surgeon General has determined through laboratory testing that sarcasm can be dangerous, even in small amounts, and should not be ingested by those who are serious, somber, pensive, weighty, funereal, unsmiling, poker-faced, sober, or pregnant.)