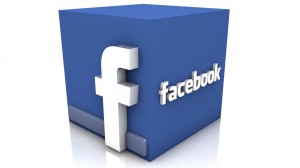 So I hear these questions all the time (blogs asking their readers, friends asking me, my own self asking its internal self) "Does _______ (social network) really do anything for me? I've had my opinions for a while, yet I've held back. Today I broke one of my own CARDINAL rules. Never spam. Never, ever, ever select your entire LinkedIn or Facebook or Twitter user/follower/connection database and send an invite/sales pitch/recommendation or so much as a fucking birthday invite. Don't even wish a list a great day.
Don't. Do. It.
Why I did it today I can only chalk up to a Class-AAA brain fart. I received one of these messages, knew it was legit, signed up for the site (Referral Key, which looks like a new version of LinkedIn but more proactive in sending out kudos and referrals for your counterparts to get them noticed). And then it wanted me to connect with four more people. And it provided that luring LinkedIn button. And I bit. Like the fat, old, never been caught once lunker fish that's waaaaaay too smart to go for some man-made lure, I took the bait.
The funny thing is, aside from the sick feeling I had just a moment after I hit the OK button, I was actually somewhat surprised to immediately receive emails that (among other things) wanted to know how I found them.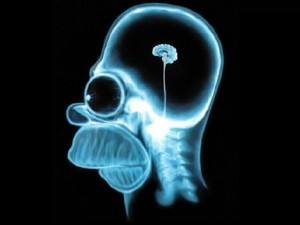 We're connected on LinkedIn, you moron, is what I thought. I tried to be more humane with my answers since it was I who was in the wrong, regardless of the complete idiocy of these respondents. I actually had three people respond (paraphrasing), "I'm a writer, I don't do sales or have clients."
Wow.
I mean WOW.
I couldn't resist responding to these amazing articles of marketing ineptitude.
Social networks have their place for writers. I think they are invaluable in establishing your name (i.e. your BRAND). What bothers me is they could be so much more. I'm going to ask a question and you may feel free to consider it rhetorical or I hope you'll respond in the comments. But you have to be brutally honest.
Of all my connections on _________ (social network), the % breakdown of people is:
1) I know them very well; personal connections and colleagues but not clients (i.e. customers of my books more than just buying because they know me) ___%___.
2) I've never met them in person, but we share information, as in peers (other authors, bloggers, etc). ___%___.
3) Readers who wait for my next publication (i.e. sales base/customers). ___%___.
4) Couldn't pick them out of a line up (or even by name). ___%___.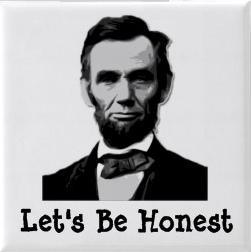 I'm being as honest as I can, and I think the numbers are close enough across the various social network platforms to give one answer. I know some people use the networks more efficiently, say using Facebook for family and friends (with, perhaps, an author page). I'm talking about networks you're mostly a part of because you are a writer and hoping your presence there will, ultimately, do something positive for your sales, reputation as an artist, etc.
I'd say of the literal thousands I am connected to across Facebook, Twitter, and LinkedIn (author; I also have a profile for my "day job", and that one is almost exclusively people I have worked with, interviewed with, or some other direct contact).
1) 5%
2) 5%
3) Unknown, but very likely less than 1%
4) Close to 90%.
Now that sounds like the social networks would be completely useless, even for establishing a presence and that important "brand name". I don't believe so, because of the 90%, there is still a significant number of people you may not know that know you. Some of those could (and likely do) also fall into category #3—it is just hard to tell.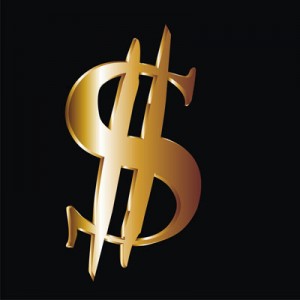 I can say you this: with the exception of a few online website businesses that have very well-vetted READER lists, tweeting, posting on Facebook, and adding all of my book info, personal profile, etc. on LinkedIn, have done less than nominal good when it comes to sales. I'm not saying you shouldn't get on these networks if you are new, or that you should stop using them if you are established—I think they are a necessary evil, so to speak, in the overall, umbrella of becoming known.
But the problem comes in when the author figures out they can't be twelve people at one time. Time is by far the most valuable asset a writer can own, aside from talent and work ethic. I know so many people who are online (i.e. Twitter and Facebook) almost every waking moment. I'm not saying that's a terrible thing; that is something only you can evaluate. I can, however, tell you that I cannot find a significant reason to spend more than a necessary amount of time tweeting and posting on Facebook (the latter, which, I feel has never been a very good business platform and has not evolved much beyond sharing photos, vacation news, and that's about it).
There are a lot of people who feel differently (and the 4-5 social media icons next to almost every well-known company's ads in magazines and on television (or on their websites, of course), shows that major corporations believe they must be "connected"). I say it gives them curb appeal only, and the biggest advantage to having a large number of (followers, friends, connections, etc.) is more of a statement than a collection of consumers vying for your industry's product (for authors, books).