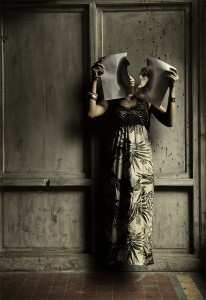 Okay, I get it—we're writers and we are putting our written words out there and no way is everyone going to love everything we write. It's just not possible. Some of the writers history has deemed so worthy as to award Pulitzers and myriad other literary awards had their very skills disparaged by "legitimate" critics and even other well-respected authors. But therein lies the courage; therein lies the willingness to be publicly evaluated, criticized, loved, or hated. For those who haven't done it, let me guarantee you this: it is a terrifying experience. Every time.
And when you receive that first (legitimate) line of criticism, it will feel like the razor end of a spear tearing your soul in two.
Which is why humans that roam the Internet, finding perhaps the weakest in the herd, or better yet someone with a wellspring of talent compared to them, only to intentionally cause such acute self-ripping and questioning and doubting.
Most of you know the first rule of Fight Club is you don't talk about Fight Club. Well writers know the first rule of publishing is you grow thick skin. And then you use it to drag cowardly reviewers who've never had the stones to publish anything and aren't smart enough to read a synopsis or a sample chapter or a genre listing down to Fight Club and leave a bloody impression of their smarmy, hapless face on the crusted concrete floor for the one-star review they wrote because they don't like what the story is about but are really only attempting to cause someone else pain to assuage their own.
Sure poor reviews sting. But not reviews that don't like the color of the book or the name of the main character or the fact that the reader hates that genre and takes it out on the writer. The synopsis, the book cover, dozens of reviews (some giving away more, even, than they should), plus a goodly twenty-percent of the book are available to the "intelligent" reader to decide whether or not the book is one on which they'd like to spend their time and money. If, after making informed decisions (i.e. the reader's responsibility), the writing drops off or lacks in some way or the plot dribbles and fails (i.e. the writer's job) then hack away. But do it with respect for the fact that this writer has at least taken the leap and is baring themselves to the world, well-done or not.

Mean-spirited reviewers who can't put together three cogent sentences to berate a book they clearly had no reason to read in the first place aren't readers—and they most certainly not viable critics or reviewers. They're wrenches in the works; flies in the ointment; piss in the Cheerios. These people have been created a nothing more than mosquitoes humming around, waiting to take a nibble out of honest, hard-working, serious men and women writers—writers who've shown the courage, at least, to put a player in the game. These agitators aren't attempting to deliver constructive criticism to the writer or to forewarn potential readers about pitfalls of which they could not possibly guess awaited them.

Shit-disturbers. That's what we called them growing up. Little boys who received a pair of long-johns under the Christmas tree instead of a B-B gun and have been taking a leak in everyone's cereal ever since.
The irony is these reviews (while you might think otherwise) are not the kind about which writers have been cautioned. These reviews come off as laughable comebacks at the pub—it's the kind of review Seinfeld character George Constanza would write: "The Jerk Store called and they're running out of YOU."
What should offend the writer, other writers, and serious readers, is that these creeps lurk around the virtual bookstores in their trench-coats and stink up the joint with last night's liquor, ruining honest patrons' experiences and scare the children.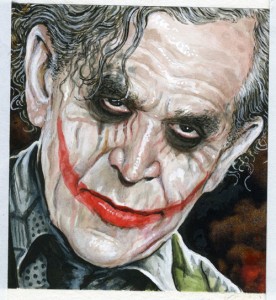 Look mommy, that man's coat is hanging open and he has no IQ!
In all honesty, if you've ever had the courage to put your art up for public scrutiny, you've been, let's call it, well-criticized. Someone with intellect, a true interest in the craft, and an eye toward, perhaps, even making your work better, has put a lance into the heart of your pride and joy. At first, it may feel as if they've killed it. Then, later, after a shot of tequila, you realize "you know, that really was shallow" or "I did jump from A to C without giving the reader any good reason to believe in it."
The best (i.e most accurate) critiques I've ever received have always hurt the most. Many of those who delivered them became my friends, because we each recognized work that was DESERVING of a well-thought, well-written critique. It seems people feel less and less this way and more as if the ability to launch a scud missile review was put there as some sort of battle piece in a game of war.
In art, criticism is supposed to expose the weaknesses that they may be strengthened; the missing elements that they may be added. If not for the current work, then for future endeavors. Too often now (particularly with the ease and anonymity of the Internet) criticism has devolved to playground taunts and the disparagement of completely unrelated things. Half the time it's difficult to determine if the reviewer even read the right book.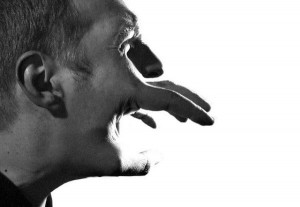 Criticism is important and in the correct venue, with proper control, reviews (bad ones, especially) can be very valuable. Constructive critique groups help thousands of writers every day reach closer and closer their true potential (and it doesn't happen without some pain and skin-thickening and yes, even some undeserved haranguing.
But the brainless shit-disturbers? The rogues who roam the virtual world of books or lurk in the workshops or write minimum twenty-word slop reviews on Amazon, using their mouths like hands to batter other artists with more courage than they?
They need to tighten up their belts, grow a pair, buy some real talent, rent an IQ and join the fucking game.