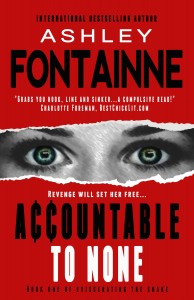 INTERNATIONAL BEST SELLER
Amazon Bestselling Kindle, Fiction, Suspense
A Modern day classic revenge tale
What if the unspeakable happened to you? Would you fantasize about seeking personal vengeance? How far would you go…and how much would you sacrifice to hold those responsible that believe they are accountable to none?
Welcome to the prestigious accounting firm of Winscott & Associates. Welcome to Audra Tanner's personal hell. She had heard the rumors about her employer. The whispered secrets. But she had thrown herself into work to escape the pain of her miscarriage and demise of her marriage. Idealistic, she thought if she worked hard she would be rewarded. She thought wrong.
Savagely initiated into the brutal underbelly of the firm, Audra learns too late that the rumors are true. Now after five years of careful plotting, Audra is ready to push the wheels of justice in motion. Her goal of retribution has turned into an obsession and she will stop at nothing until everyone responsible pays. Will revenge set her free or is Audra's quest for personal justice only beginning?
Watch the awesome trailer HERE:
http://animoto.com/play/xmKbn8VXaBeaxBoYtiLrnQ
REVIEWS:
"Ashley Fontainne manages to achieve the impossible: she makes accountants interesting! Beginning with an incredibly harrowing scene you are grabbed hook, line and sinker into the story as the book becomes…a compulsive read. Audra is a worthy protagonist, almost destroying herself in her quest for vengeance against the despicable Olin, her boss. The action and revelations don't stop as each main character is explored in depth, giving more weight to the overall plot. The book's central scene simply explodes across the pages and is as gripping as it is satisfying." –  Charlotte Foreman, BestChickLit.com
"…an emotional roller coaster ride… one of the most brutal characters I have read about in a long time. I could not put this book down. It gripped me from the very beginning and the intensity level just kept building and building. I found myself holding my breath as I read…I highly recommend it." – author Sandy L. Wolters
"I truly enjoyed it and recommend it to all who enjoy a fast, intriguing and entertaining story with a little mystery thrown in for good measure." – Midwest Book Reviews–Senior Reviewer and author Joan A. Adamak
"It grabbed me at the first paragraph. It is fast paced and carries the reader like a runaway train." – author Yvonne Mason
"…a realistic peek into a winning-at-all-costs corrupt workplace that ultimately is brought down… Great characters who go through hell and back and one crazed psychopath. A great read in front of the fireplace on a chilly evening." – author Joanna Lee Doster
ABOUT THE AUTHOR: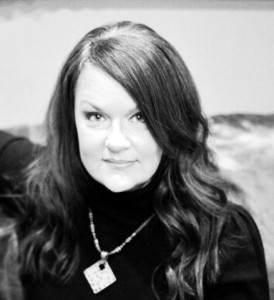 International bestselling author Ashley Fontainne is an avid reader of mostly the classics. Ashley became a fan of the written word in her youth, starting with the Nancy Drew mystery series. Stories that immerse the reader deep into the human psyche and the monsters that lurk within us are her favorite reads.
Her muse for penning this series was The Count of Monte Cristo by Alexandre Dumas. The revenge on all those who hurt and betrayed Edmond Dantes and the incredible rollercoaster ride his journey takes you on intrigued her. Ashley's love for this book is what sparked her desire to write her debut novel, Accountable to None, the first book in the trilogy, Eviscerating the Snake. With a modern setting to the tale, Ashley delves into just what lengths a person is willing to go when they seek personal justice for heinous acts perpetrated upon them. The second novel in the series, Zero Balance focuses on the cost and reciprocal cycle that obtaining revenge has on the seeker. For once the cycle starts, where does it end? How far will the tendrils of revenge expand? Adjusting Journal Entries answered that question: far and wide.
Born in raised in the California, Ashley now calls Arkansas home with her husband and four children. She also enjoys writing poetry and short stories and recently published Ramblings of a Mad Southern Woman: A Collection of Short Stories and Poetry on Life, Love, Loss and Longing, which is available on Amazon. Ashley is also a supporter of the Joyful Heart Foundation that assists victims of violent crime seek help and find healing, and donates 10% of all book sales yearly to the cause.
2 comments on "
Ashley Fontainne Release – Accountable to None (Eviscerating the Snake)

"
Leave a Reply