Eight Tips That Will Help You Rock Your Blog
By Molly Greene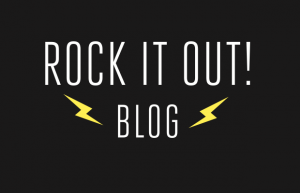 When I started my journey into indie authorhood in early 2011, I set up a free blog (because I heard I was supposed to) and racked my brain about what to write that the world might be interested in reading (gah!). I agonized over my first few blog posts, but soon reasoned that since no one was reading them anyway, I may as well just let 'er rip. That worked out well, because by the time I'd gained an audience I was over the fear of what to say, who was listening, and if they really cared. I've learned a lot along the way, including but not limited to the annoying fact that running a blog can take over your life if you allow it. Hopefully you can learn from my hard-won, uh, "wisdom." Here are the core go-to components that help me wring the most from my investment of time and keep my blog on track: 
1. Make a plan. You may not begin with one. I didn't. An avowed pantser, I jumped into the blogging stream and spent a few months negotiating the rapids. Eventually, I decided what my blog was about, figured out my readership, created an editorial calendar and established content, subjects, article categories, and my weekly post day. Now I have a tentative quarterly schedule. My suggestion is that you establish a range of subjects your blog will cover and post consistently (whether consistent for you is once a week or once a month). Creating a plan and a schedule will keep you sane.
2. Content is king. Whatever your chosen subject, make every word count in one way or another. If you're writing from the heart, make your readers cry. If your style is humor, make them laugh. If your goal is to be educational, by golly, educate. Great content is content that delivers value, and it is the single most important aspect of a successful blog. Evergreen content is even better: go for posts that are timeless and can be used a good read and a great resource for months – or years – to come.
3. Research your topics. Keep your finger on the pulse and your ear tuned to the jungle drums. Huh? Oh, I mean find a way to gather research about your chosen topic(s). How? Subscribe to lots of blogs and newsletters and rely on Google Alerts http://www.google.com/alerts?hl=en&gl=us&source=alertsmail&cd=GabFdsvBjRM&cad=CAcQAhgAQOP1-4AFSAE to bring the Internet – and your chosen subjects – to you. The sheer amount of inbound information overwhelms my personal email, so I set up a separate Outlook profile and email address to segregate the influx, and it allows me to browse through my inbox as I have time.

4. Increase your blog's reach. Tap into the power of social media and gather a group with the mutual mantra, "sharing is caring!" Several methods work well, including Triberr, joining an author group (I love the IAN), or putting together a small team of blog buddies who agree to mutually retweet. How? Cultivate Twitter pals you can count on to retweet your posts. Your RT crew can use a private Facebook page or simply email to share tweets w/blog links. In addition, re-post content on sites like Facebook, StumbleUpon, and Reddit.
5. Practice good blog manners. DO NOT repost even partial excerpts of other bloggers' content without their explicit permission! DO NOT hijack copyrighted images for your blog posts, and for goodness sake DO NOT leave comments on other blogs that include a link to your own blog or book (unless specifically invited to do so). DO link to other bloggers' great posts, DO take time to find image resources that won't get you in legal hot water down the road, and DO leave thoughtful comments on other blogs without self-promoting. DO unto others as you would have them do unto you!
6. Be a guest on other blogs and invite bloggers to guest post for you. Guest posts are a home run for a handful of reasons. First, you get introduced to a whole new group of readers that follow your host. (Hi there!) Second, when your website link is added to the post, an incoming link to your own website is created. This helps with SEO, and Google and Alexa [www.Alexa.com] will show you the love. Third, you can rewrite each guest post a bit (Google doesn't love duplicate content) and turn it into a future post on your own blog. On the flip side, when you invite guest bloggers, you're relieved of the responsibility of writing every post yourself, and your readers benefit from the knowledge, insight and expertise of others. FYI, Rob's guest post on my blog, Top Ten Things I've Learned As An Indie Author http://is.gd/D7m0Yc , racked up an all-time high of unique page views the day I published it. Yaaaay! How smart was I for inviting him?
7. Repurpose your posts. As a mortgage industry marketing manager, I apply one question to everything I write for my day job: "How can I repurpose this?" Example: The basic information in a new hire's press release morphs into a blog post, which becomes a series of tweets, a Facebook post, and an article in the company newsletter. You can also apply this philosophy to your blog. If you determine a way to string your categories of posts together, in time you can compile these separate posts into a body of work that you can sell, give away, or somehow utilize as an important additional marketing tool, without a lot of extra effort.
8. Make Google happy. Use lots of links in your posts, and title them correctly. The "title" of each active link should succinctly describe the content it's linking to, or be the actual title of the article or page you are referencing. Again, Google likes this. Bad example: "Link here to read a good post on the subject." Good example: Read this great post on Rob's blog about book marketing: Frederick Lee Brooke (8 Things He's Learned). http://robonwriting.com/2012/03/13/guest-post-frederick-lee-brooke-8-things-hes-learned You can also make a stab at foiling content scrapers by adding links within the body of your posts to older posts on your blog and/or to your book(s). That way, if your content is stolen, pirated, a.k.a. "scraped," the thief may just include your links and folks will still find their way to you.
Now you know everything I know about blogging. Leave a comment and let us know what you've learned, we'd love to hear from you!
# # #

About Molly: Although my day job since 1993 has been Marketing Manager for several high-profile national mortgage companies, I moonlight as a freelance writer, blogger, and author. Previous nonfiction works include the consumer booklet, For Sale By Owner, and the thoughtful self-awareness guide, Someone Worth Becoming. My fiction debut, Mark of the Loon, is available on Amazon, Barnes & Noble, Smashwords and Kobo. I'm at work on my next novel, Rapunzel, which features attorney-turned-detective Genevieve Delacourt, who appears prominently in Loon.
About Mark of the Loon: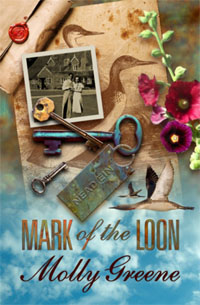 What happens when a workaholic serial remodeler falls in love with an old stone cottage built by an ornithologist and his eccentric Irish wife? If you're Madison Boone, you kick your budding romance with handsome Psych Professor Coleman Welles to the curb and lose yourself in a new project.
Madison renovates distressed homes in addition to her busy real estate sales career. When she hears about a quaint house on a private tract of land overlooking Lake Sonoma, she climbs in the window for a private tour and falls in love with the place. Good fortune enables her to purchase the Blackburne's property, but far more than a new home and lush gardens await discovery during this renovation.
As Madison works on the remodel, she's drawn into an old love story with dangerous consequences. She unearths buried secrets and discovers herself in the process. Good thing she has three wise, hilarious friends to advise her along the way! Mark of the Loon is the skillful combination of history, mystery, and romance in a novel that explores deep friendship, choices, and how individuals cope with loss.
Links:
Mark of the Loon eBook links: AMAZON: http://amzn.to/LvIKt3  B&N: http://bit.ly/OYhExv
Visit Molly's website/blog www.molly-greene.com
Follow Molly on Twitter https://twitter.com/#!/mollygreene and Goodreads http://www.goodreads.com/author/show/5561802.Molly_Greene
16 comments on "
The Unsinkable Molly Greene With 8 Tips You Need!

"
Leave a Reply