Twitter was born in 2006 to a skeptical online community, most of whom did not want to know what Demi Moore was eating for dinner, what particular strain of ganja rapper Snoop Dogg was smoking at any given moment, nor when, where, and which Kardashian sister had just noticed an itchy, smelly, reddening condition.
Were the social media gargantuan to succumb, it would be survived by Facebook, LinkedIn, and a host of other second, third, and fifth cousins. Unconfirmed reports suggest that each of these social networking platforms have begun to exhibit symptoms of the same core affliction: Social Apathy, a potentially lethal, fast-spreading disease akin to boredom with video games that do not continually up the visual and virtual ante.
(Social Apathy is prominent in both the "Flash-in-the-Pan" and "Trendy Temporaries" families of diseases, afflicting such previously popular items as bell-bottom and button-fly jeans, uncolas, and, seasonally, the McRib sandwich.)
Doctors at Our Lady of the Struggling Author Hospital confirmed that the social giant is showing no signs of brain activity. In fact, one ER physician who asked to remain anonymous (and bore very little resemblance to either the pearly-toothed George Clooney or the charmingly sweet Noah Wyle) claims it is questionable whether the application ever had any significant intelligence at all, citing the bulk of meaningless chatter that rages through the synaptic wires, along with the ridiculous notion that anything of value can be stated in fewer than 140 characters, including spaces and common characters such as "http://" that are stripped from outgoing messages anyway.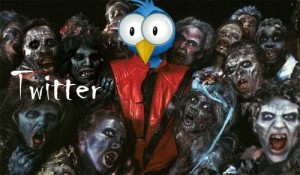 Twitter defied all odds, growing to a seemingly viable business medium at the age of 4 when, against many pundits' predictions, "authors" John Locke and Amanda Hocking used the character-challenged Über chat program to single-handedly launch their schlock to the very top of vaunted Amazon's bestseller charts, prompting a slew of how-to books, shady author campaigns, and major marketing ploys promising more talented authors a new way to ensure their books a fresh path to reach the literature-starved public. Nominal numbers at best saw even a fraction of a percentage of success on the Locke/Hocking road to glory.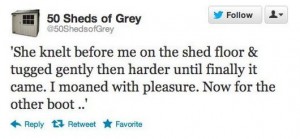 After a few years and hundreds of billions of "tweets" bouncing back and forth (primarily author-to-author-to-author and back to author again), with no significant book readership ever having been verified to have signed on the social medium, many writers began second-guessing the viability of tweeting as a means to promote or sell their books at all (except to each other).
Secretive studies in Stockholm are purported to have shown that 93% of non-author Twitter users are regular readers of TMZ, OK!, US Weekly, and use their online connections primarily to peruse PerezHilton, The Soup, and WetPaint.com. For this reason, many writers are considering the option of pulling the plug on the life support machines that keep Twitter tweeting, at least in declining author arenas.
When asked for comment, Twitter and its representatives declined comment. One unidentified high-ranking executive was heard to mutter:
"Go tweet yourself."
~~~~~~~~~~~~~~~~~~~~~~~~~~~~~~~~~~
The blank page is dead…long live the blank page.
~~~~~~~~~~~~~~~~~~~~~~~~~~~~~~~~~~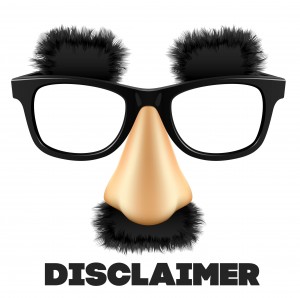 Author known to use spontaneous satire, sarcasm, and unannounced injections of pith or witticisms which may not be suitable for humorless or otherwise jest-challenged individuals. (Witticisms not guaranteed to be witty, funny, comical, hilarious, clever, scintillating, whimsical, wise, endearing, keen, savvy, sagacious, penetrating, fanciful, or otherwise enjoyable. The Surgeon General has determined through laboratory testing that sarcasm can be dangerous, even in small amounts, and should not be ingested by those who are serious, somber, pensive, weighty, funereal, unsmiling, poker-faced, sober, or pregnant.)
13 comments on "
Twitter, 6, Near Death

"
Pingback: The Internet Is No Place For Funny, Buddy
Leave a Reply