On July 20, 2012, in Blogging, eBook Pricing, Indie Authors, Indie Reader, Opinion, Personal Experience, Reviewers, STEPHEN KING, The Market, by rsguthrie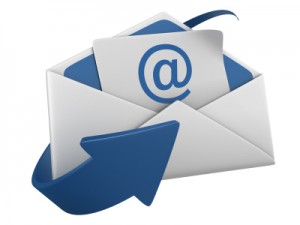 I received a thought-provoking email from a reader this morning that immediately spurred my next blog post, its thoroughness and the points it pondered being:
A) Completely relevant to my (and any other author/writer's) blog
and
B) Timely, as I had been considering my blog, the fact that I really would like to blog about "non-writing" related thoughts, experiences, etc. and with a blog name like "Rob on Writing", well, I feel my posts should focus on the writing  (at least mostly—I think readers forgive the occasional foray into uncharted territory).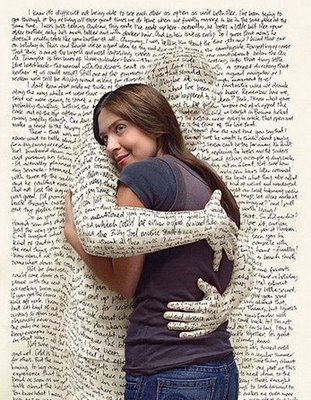 First, the props. The email was from a reader I met on Twitter. His name is Stefano Scaglione (@Steve74it) and I use his name (with his permission) only because he was going to post the text of his email in the comments but felt it was more appropriate to email me first, saying if I felt so inclined I could post them. Stefano is one of those rarities in my author-heavy Twitter realm in that he's a READER. A pure reader. Heck, that nearly makes him Ahab's great white whale!
He also reads my blog. So his email was written from a reader's perspective seeing the things I post for writers and wanted to talk about the overlap of the two and where it might be prudent to not mention certain things that reader's shouldn't see or, perhaps better yet, start a second blog.
The funny thing is that "B" above is no kidding already been weighing on my mind. The problem is, I don't think it solves the potential issues Stefano brings up (which I'll list in a moment). I mean if I blog for writers, there's never going to be any guarantee that writers are the only people reading my blog. And my second blog wouldn't do me any good as a writer because neither would it fix the "writer giving out too much information" nor the "Rob wanting to write on non-writing topics"—well, it would fix the latter; that was my whole point in creating a new blog (however, it does elicit thoughts on what that blog should be, if or how closely it should be tied to the current blog, etc.).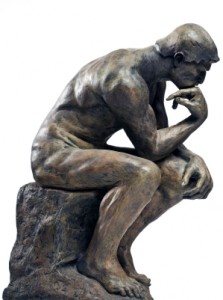 On to Stefano's thoughts and concerns. First, another rarity: he wanted to help me, R.S. the writer. He took the time. What an increasingly unheard of thing to do. Part of my inclusion of him here is to honor that gesture.
1) The pricing issue. I issued Dark Prairies at $4.99, which I considered myself to be the fair asking price (most articles I've read say that still keeps it within the "impulse buy" range, albeit the high end) and I could live with it (my personal feeling on the book is that it's good enough to compete in a higher price range but there are a lot of considerations we unknown Indies go through in making pricing decisions.).
Stefano has read everything I've published (even my short story and letter/eulogy to my son who died of SIDS). He's a true R.S. Guthrie fan, and he could not wait to buy Dark Prairies as soon as it hit the digital shelf. But when he moused over the $4.99 price, he drew back in horror (not really horror; I'm a writer, I need to keep this a smidge titillating). But he did draw back. His first reaction was to feel that $4.99 was too much. And he's a fan.
Now he freely admits to feeling a bit of guilt at that after reading my post—he does not disagree with my feelings that five bucks is not a lot of money for a good book from an author's perspective—but he wanted to share his reaction with me in terms of what the readers might feel. My words: consumers have every right (and in a free society, practically a duty) to seek out the best deal, wait for bargains, etc. Especially in this economy.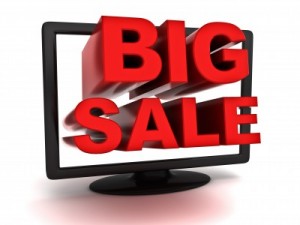 So I get it, I truly do. Just as many times authors forget that other authors are also readers, so too do readers (as one example) sometimes forget that authors are also consumers. Starving writers are even MORE driven by bargain shopping.

I have a story I want to share on this subject: in a multi-author promotion I was in a while back, all authors were encouraged to buy a copy of each other author's book. This was back far enough that most of us were priced at 99 cents, myself included I believe. I went through happily one-clicking away the purchases until I hit an author whose book was, I believe around $4.99 (ironically enough). I pulled back just as had Stefano. So as a writer, I was not immune to the collective price mood of the market. Now in all fairness, I'd never read this author before and Stefano has professed to like my writing, but we have to think about the reaction of the first-time buyers. We are unknown quantities. The new tenant on the block.
Then again, Stefano's reaction also serves to reenforce the reality of the undervalued and fluctuating book market and the price points. As I've mentioned, for me the setting of my price also has to do with taking a stand to help eradicate the "eBooks are worth 99 cents" market mentality wherever it exists (cheaper prices being fine in a promotional context, not fixed).
2) My comment about my goal to "not read reviews". I think Stefano took umbrage with this mostly because if a reader takes the time to write a review (whatever the flavor or rating), it comes off as rude (and probably more than a little egotistical—my words, by the way, not his at all) to say "I don't read reviews". However, I did briefly explain my philosophy: the book's been written and published; there's nothing I can change. What I didn't mention is this:
Reviews should mostly be for other readers. Of course artists care how their work is received, but I have an editor and beta readers and proofreaders. My wife (thank God) is an excellent, sometimes even brutally honest, critiquer. I have another author in my life who also gives excellent feedback. I have on occasion garnered good suggestions from reviewers (good reviews and bad: recently one of the worst reviews I've ever had—one that was literally filled with lies about grammatical unreadability and other "vague" slams with no examples—actually did mention something that I DO, that I intentionally do, and I thought about it and have incorporated the change in my writing habits) 99% of the time, reviewers aren't actually writing critiques. Critiques involve in-depth constructive criticism with suggestions on changes, ways to improve writing, etc.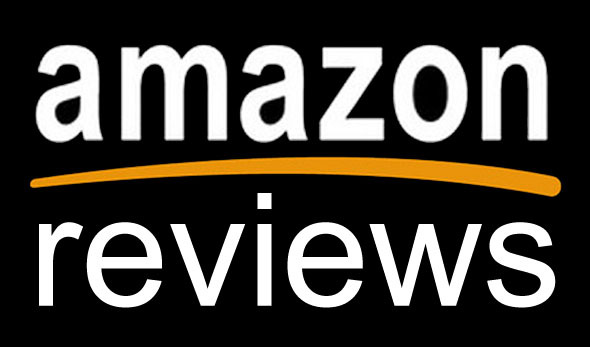 I will also admit that poor reviews sting (and I don't need to read the reviews to know I got a poor review—I can look at the counts of "stars", which doesn't require reading crap like I read from the reviewer mentioned above. I've also had instances where someone raged in the comments of my blog and clearly raced over, gave my book a single star, and had the nerve (or stupidity) to literally quote from his blog comment. I'm Scottish. My temper can flare, particularly in this world of Internet anonymity where people say things they clearly would think twice about saying were they face-to-face with a person. So there are myriad reasons for my (by the way, do not forget, unsuccessful) idea to not read reviews.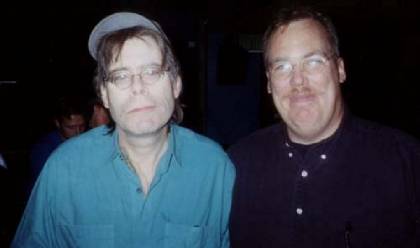 Overall, here is the realization I came to: I don't write anything on my blog I would have issue with a (pure) reader/consumer reading. If you've read my blog about meeting Stephen King, you know I paid $600 to have him treat me like he'd rather piss on me than stand next to me. I still bought Mile 81 (which sucked, but my feelings about his writing are separate from my feelings toward him as a human being and/or celebrity). I've read Russell Crowe is a jerk. I don't know that personally but even if he is, I'll go to every movie he's ever in. Unless he's a pederast, or murderer, or rapist, I doubt his personal life or attitude is going to influence me too much if I truly enjoy his work.
Yes, I realize I am not at that level, but to me the concepts are the same. (Although at this early stage of my career I clearly don't want to be establishing myself as a giant asshole.) I don't believe I write (nor did Stefano say or imply) derogatory things about reader/consumers and I never would (as a collective—lying reviewers being perhaps occasional exceptions). Also, much of what I write I would want book readers to see. After all, they are the ones considering a book, what went into creating it, and even need to be the ones considering the comparisons (like a venti-sized Starbucks latte costing more—or the same—as a book). In other words, I realized I don't just write for authors.
My bell, I've realized, tolls for all.
~~~~~~~~~~~~~~~~~~~~~~~~~~~~~~~~~~
The blank page is dead…long live the blank page.
~~~~~~~~~~~~~~~~~~~~~~~~~~~~~~~~~~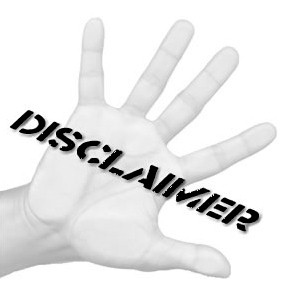 Author known to use spontaneous satire, sarcasm, and unannounced injections of pith or witticisms which may not be suitable for humorless or otherwise jest-challenged individuals. (Witticisms not guaranteed to be witty, funny, comical, hilarious, clever, scintillating, whimsical, wise, endearing, keen, savvy, sagacious, penetrating, fanciful, or otherwise enjoyable. The Surgeon General has determined through laboratory testing that sarcasm can be dangerous, even in small amounts, and should not be ingested by those who are serious, somber, pensive, weighty, funereal, unsmiling, poker-faced, sober, or pregnant.)
"Big Sale" Image credit: amasterpics123 / 123RF Stock Photo