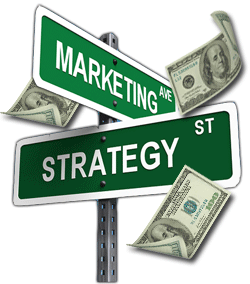 My "big" ad is running now. I signed up for it last March or so, figuring I could squirrel away a bit here and a bundle there until, by the time I actually had to pay for it, I'd have the funds. I'm not going to say what it cost, one because I am keeping the advertiser anonymous and two, it's a lot of money and I don't want anyone choking on their cornflakes. Don't worry, we're not talking crazy money, just a lot for an Indie trying to get his book(s) "out there"—which is a polite way of saying "starving artist".
The other reasons I went for the ad were the numbers of impressions (10,000,000, guaranteed), length of exposure (one full month), quality of the blogs on which my book would appear (the kind of blogs that charge four figures for an ad on their site), but perhaps most of all because I knew Dark Prairies would have just released and I thought "what better way to bust the champagne bottle against her hull and send her on that maiden voyage into the reader waters?"
Problem is, I'm not selling any books. I don't mean "fewer than expected" and I don't mean "some"—I mean no impact whatsoever. So I wrote the advertiser and they have an impressive system of collecting analytics. I was able to find out the following about my ad over the first few weeks:

100,000 impressions.
10,000 specific views of my ad.
1000 clicks to the sales page (i.e. my Dark Prairies Amazon page where you buy the book).
Now the way I look at the 1000 clickers is that they saw the cover, read the synopsis blurb plus the one review quote that could be squeezed in, and they wanted the book (or at least it interested them as "their kind of book" and they wanted to see the full monty—rating, reviews, full synopsis, price). So what do they find when they get there? A full, unblemished 5-star score, fourteen honest, well-written, raving reviews that made me want to buy my own book, basically an expansion of the summarized synopsis they'd already obviously liked, and the $4.99 price tag.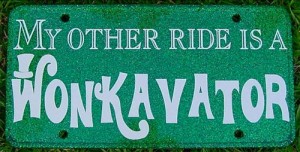 You don't have to be well-versed in quadratic equations to figure the odd duckling here. Clearly (to me anyway) these first thousand anyway are in the "99 Cent or Bust" camp. We all know the challenges presented to all of us now that the first to arrive gutted the price to gain their fame and left the rest of us holding the bag of pennies. And I admit, regardless of where you stand on the pricing issue, it can be a conundrum at times. Price low to gain numbers of sales (i.e a move up in rankings which, like Willy Wonka's glass elevator might just break you through that blasted ceiling) or price at a reasonable level that gets you a nicer royalty and shows your book isn't available in the bargain bin at the Dollar Store (but what IS that price???).
So I talked with the advertiser, who is also a well-published author, and decided to try $2.99. Here is my logic:
1. I'm not selling any books. My older books are outselling my new (better) one and I'm doing nothing for them but the same old tweets. I might as well at least learn something over the next month vis-à-vis price point and (hopefully) either make a few bucks or garner enough sales to put me in Wonka's elevator.
2. The $2.99 price still garners the coveted 70% royalty, so yes, financially I am giving up a buck and a half per book, but still if it were to nudge a goodly number of the thousand to purchase could still make me some money (I am starving after all).
3. It seems infinitely better than sitting here with my proverbial thumb up my proverbial ass selling no books (and feeling like a proverbial horse's patootie).
If you follow my blog (i.e. read it) and have been paying attention, you may already have the $64,000 question forming on your lips:
Would you go so far as to drop it to 99 cents?
After tossing and turning and waking up with an epiphany I can tell you, proudly, YES. If that's what it takes. It's a promotion. I've never backed off any price as a promotional deal. Heck, I already submitted to the Dark Side and Amazon KDP Select just so that I can give my book away free as a promotion, so why wouldn't I call this a promotion (and an economics experiment) and try? I know, it does sound like a bit of good old fashioned rationalization, and some of it is, but I swear I am putting the price back where it belongs after this run is over.
The good news for you is that I will share what I learn, as always.
So, $2.99 for a few days to see what (if any) impact and then I am going to cringe, shake a fist to the gods, and drop to 99 cents. Don't grouse at me. I'm offering up my book's body to science that I may learn, and so that you, in turn, may learn also.
Or maybe I'm just scared.
~~~~~~~~~~~~~~~~~~~~~~~~~~~~~~~~~~
The blank page is dead…long live the blank page.
~~~~~~~~~~~~~~~~~~~~~~~~~~~~~~~~~~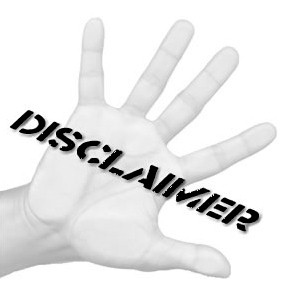 Author known to use spontaneous satire, sarcasm, and unannounced injections of pith or witticisms which may not be suitable for humorless or otherwise jest-challenged individuals. (Witticisms not guaranteed to be witty, funny, comical, hilarious, clever, scintillating, whimsical, wise, endearing, keen, savvy, sagacious, penetrating, fanciful, or otherwise enjoyable. The Surgeon General has determined through laboratory testing that sarcasm can be dangerous, even in small amounts, and should not be ingested by those who are serious, somber, pensive, weighty, funereal, unsmiling, poker-faced, sober, or pregnant.)
6 comments on "
Learning The Ropes Without Getting Beaten To Death On Them

"