On July 9, 2012, in Book Release, Celebrities, Events, Fame and Fortune, Famous Writers, Great Reads, Indie Authors, Indie Reader, New Books, STEPHEN KING, by rsguthrie
So it's happened. I've let 'er loose. As deep and dark (at times) and thrillingly scurrilous as this book is when need be (don't worry, it has plenty of redemption) I am still going to think of Dark Prairies in the feminine. If you've read my blog much, you know I believe my muse is feminine in nature. No, I'm not gay. However I have no problem connecting to what I consider the fairer of my emotions. I can easily be made to cry at a good love story. I have sobbed at a movie and it doesn't even have to be your traditional "Me & Marley" moment (although wow, did I not see THAT one coming).
Point is, my muse is female, and this IS my magnum opus, so the book (in analogical terms) is a girl. My new, bouncing baby Betty (those who have already read the book will get a laugh out of that).  So she's out there. I've nudged my wonderful little sweetie out of the nest and she has flown. At least I hope she has flown. This is that point where you've made a sale or two, at least one to a friend or colleague, and you are praying the numbers start to climb. In other words that she starts to fly.
But this blog is much more than a promotion. It's a blog written in my normal wheelhouse: helping Indie writers cope with, well, being Indie writers.
It's a tough, tough gig. A whole new way to "pay our dues", right? But I was thinking aloud about something today and I wanted to share it. The thought/story made me feel a lot better and I thought it might do the same for you (Mr. or Ms. Struggling Indie Writer).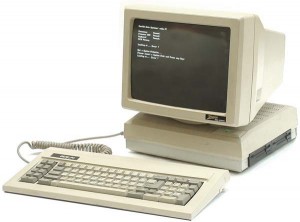 I answered an interview question today about "when I decided I wanted to be a published author". Long answer short, it was the invention of the Personal Computer when I was in college and the Computer Lab that gave me unfettered access and 5.25″ giant floppy disks on which to save my text. You see I had until then been sitting in my Married Student Housing unit (that would have made a Quonset Hut seem luxurious) tapping away on a good old-fashioned typewriter. I didn't even always have the GLORIOUS correct-ribbon…whiteout was the name o' that game. I swear, if I had been forced to work on a typewriter, I'm not sure how far I would have ultimately gotten. I can be a bit lazy (note my other answer in my Wed interview regarding quitting learning to play the guitar–-even though my father was a MUSICIAN—because I couldn't stand the pain on my fingertips and was unable to hold out long enough for the calluses. (Plus I have chubby, inflexible fingers.).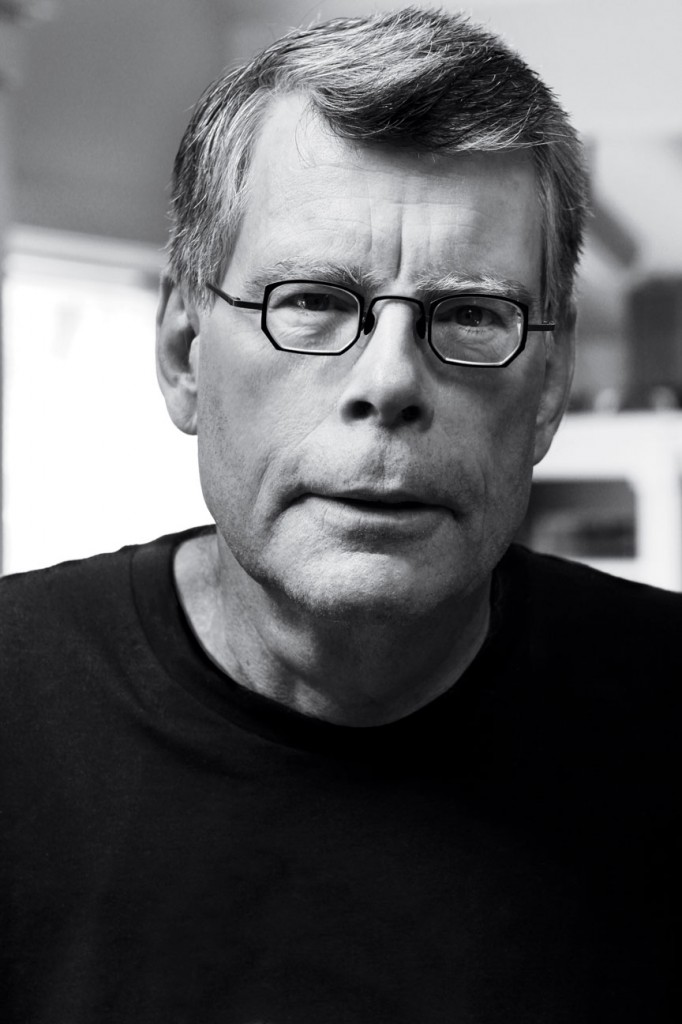 Which (thankfully, I'm sure) takes us to the inspirational story. It stars none other than STEPHEN KING!! Those who have read On Writing, his MUST READ for writers, or any other in-depth history on King, will remember that when he wrote Carrie it was on a beat-up (forget the brand name) typewriter in the back of a trailer, working some horrible job to make ends meet while he tapped away patiently (and a bit feverishly) on his book. When you read King's actual accounting of the time in his life, you realize that we are damn lucky, as writers, to live in a technological time when we can post our writing wares for the whole fucking world to see (yes, I admit, if they ever FIND IT)…but it got me to thinking even further.
I count sales. I think we all do. One, two, seven. Oh shit, a refund. Back down to six. And now many of us even count borrows.
It's painful. Excruciating. Irritating. Disappointing. Crushing. Vexing.
Did I miss any emotion? Is there anything worse, Dear Struggling Indie Writer, than counting our failure one stinking sale at a time? Two steps forward, one step back.
But yes. There is a story much, much worse. And it happened to a man most of us know would at least consider a pillar (and moniker, even) of SUCCESS:
Stephen King.
Imagine Stephen in that dilapidated trailer, barely able to pay the heat oil bill, tapping away on that shitty little typewriter, then getting (can't remember) 50, 60 rejection letters? What do you think just ONE of those sales we count each hour would have meant to the Master of Horror then? Imagine it. He can't even muster anything more than a form rejection from every publisher to whom he mails his hundred pound manuscript. No one but his wife, Tabitha, has read his words.
At that moment in his career, what would he have given to know that even ONE STRANGER in the world paid good money and read Carrie?
I can't speak for the man, but I'm guessing such a sale would have made him drop to his knees and squirt tears (to quote the Master).
So buck up. I'm going to. As I launch my third (and most precious by far) book, I am going to try and be patient and proud. I am going to think of Stephen King. Not the super rich, Übersuccessful writer, but the young, dreamer-writer, laboring (and then loitering) away in his trailer, pining for the day his work would find its way into the hands of a reader. Or two.
And then I'm going to weep because I witness another refund. Just kidding. Dear Struggling Indie writer:
Keep writing, and keep the faith.
DARK PRAIRIES. IT'S OUT. IT'S GOOD. YOU WILL LOVE IT.
I GUARANTEE IT.