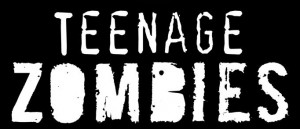 You know who you are. Stop pretending that it's okay that we glamorize the vampires and werewolves and other unseemly beings. Zombies have hearts, too (even if they are hanging off the side of their pants pocket). Those poor, smelly, mutated, unpopular bastards. When do they get their love? Vampires, werewolves—heck, even King Kong, that giant, smelly ape—have found humans to love them for what's truly underneath the exterior (I mean sure, most zombies wear what's truly underneath on the outside, but you know what I mean). Who will love a teen zombie? When will our leading hunk be a dude with no eyeballs, oozing holes in his face, and entrails hanging out of his pants?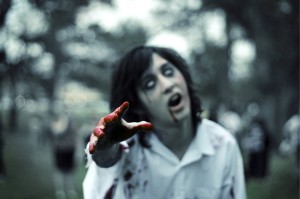 If you stop and think about it, Zombies are actually the most likely candidates for love from human beings. They aren't nearly as dangerous as a vampire or werewolf. They move at like 1/10th the speed of us, maybe even slower. Let's say you're sitting there on the couch watching a movie and eating some popcorn with your zombie sweetheart and he starts going all "zombie" on you and decides he needs to eat your brains. No problemo. You just scoot a few feet away to the other end of the couch (to him you'd be like lightening fast) and tell him to chill the hell out, you're not in the mood. The only downside is when you kick him out of your apartment it takes forever for him to leave.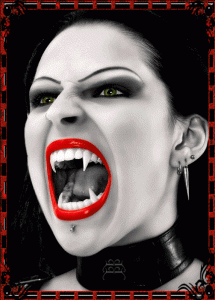 But just try saying "no" to a sexy vampire that has reached blood lust fever and suddenly decides all the perks of your relationship don't stack up against that pulsating jugular in your neck.
Good luck with that one.
So see, zombies aren't as bad as everyone seems to think.
And here's another positive: Zombies don't talk. You never have to listen to them drone on and on about their day at the stock market or the new boss at the office or how one zombie was promoted over your zombie. And guys: zombies don't care if you watch football on Sundays.  Oh sure, they can moan and groan a lot, but at least they really don't expect you to pay attention. It's not likely they finishing moaning and then want to know what you think about the whole thing. Watch the game. Your zombie girlfriend will be just fine with it (and even if she isn't, she has no way of communicating it to you anyway).
Oh, the best part: have you seen the price of brains these days? WAY less than ground round or a good t-bone. All the food products are going up and up. A gallon of milk is freaking outrageous. Delicacies like shrimp and prime rib and salmon? Forget it. But brains—you make a friend at the local feed lot and brains end up being one of the best bargains around. Besides, you never have to worry about variety; you always know what they're in the mood to eat. Just keep the fridge stocked and you're good to go.
But I know what your thinking.
The smell.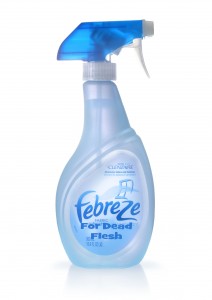 Well I have to admit I don't think they've yet invented the Febreeze that can take the smell of a months-old dead corpse out of your living room but you can damn sure bet they are trying. Besides, have you ever smelled a vampire's breath? I guarantee you Crest hasn't figured out a toothpaste for that. And let me be the first to warn you, werewolves are no better than dogs. They never wipe, and that shit gets all stuck up in their fur and LORD the stench.
Look, no monster is perfect, and I'm not saying you're ever going to be able too give a zombie six-pack abs and a gleaming white smile. (Heck, most zombies no longer have abs and you'll be lucky to find one with even a few teeth.) But parents, look at the bright side: if your kid is dating a teen zombie they are going to ACE that internal anatomy quiz.
For whatever reason I just got to thinking about all the zombie books out there and how none of them portray zombies in a way that teens and tweens might show them a little honest to goodness love. Don't you think zombies want to be on bedroom posters, too? We spend so much time in our country making sure everyone gets a fair shot—I just think we've overlooked a whole segment of the monster population.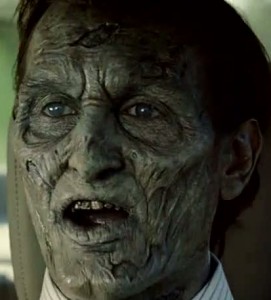 So come on all you writers out there. Stop all this wanton, stereotypical zombie-bashing. Make one your leading man. You know, he could move to a new school and the cute but forlorn and neglected teen girl could really start to care about this guy, oozing sores, hanging skin, draining pustules and all.
Think of the possibilities. (Think of the product placement potential—I mean if they could come up with something for ZOMBIE STENCH, we're talking MILLIONS).
But whatever you do, stop overlooking the zombie as a viable teen love interest. Remember all those years your parents taught you not to judge a book by its cover? How much fun could you have bringing the new zombie boyfriend home for dinner?
~~~~~~~~~~~~~~~~~~~~~~~~~~~~~~~~~~
The blank page is dead…long live the blank page.
~~~~~~~~~~~~~~~~~~~~~~~~~~~~~~~~~~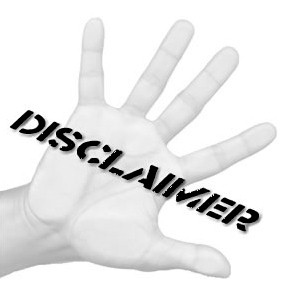 Author known to use spontaneous satire, sarcasm, and unannounced injections of pith or witticisms which may not be suitable for humorless or otherwise jest-challenged individuals. (Witticisms not guaranteed to be witty, funny, comical, hilarious, clever, scintillating, whimsical, wise, endearing, keen, savvy, sagacious, penetrating, fanciful, or otherwise enjoyable. The Surgeon General has determined through laboratory testing that sarcasm can be dangerous, even in small amounts, and should not be ingested by those who are serious, somber, pensive, weighty, funereal, unsmiling, poker-faced, sober, or pregnant.)
15 comments on "
How About A Little Zombie Love?

"
Pingback: The #TESSpecFic Weekly (With Special Guest): Excitement! | Shaggin the Muse
Leave a Reply