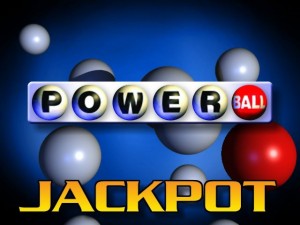 I know a few people who play the lottery. Many of my friends are engineers, and mathematicians long ago calculated that your odds of taking out a ten million dollar life insurance policy and then flying from one coast to the other every hour of every day would be a better investment than purchasing one Power Ball ticket. (Of course in the airline scenario it wouldn't be YOU enjoying the riches.)
I mean honestly, though, when you turn on the television and see some total stranger in the hills of Kentucky who won millions in Power Ball, do you start scouring the book shelves for "How to Win the Power Ball Lottery" books? No. Not if you're of sound mind you don't.
You are not going to sell a million eBooks. At least not any time soon. Neither am I. But that doesn't mean we stop working. And it doesn't mean we can't (or won't) sell a million of them one day. But here's a bit of news that might make you happy: you don't need to sell a million eBooks to be a success or to make a living at it.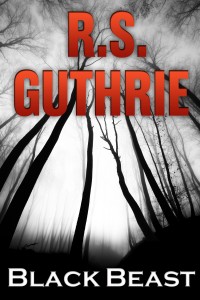 I have my book, Black Beast, up on Kindle Nation Daily as Book of the Day today (that's a lot of 'days' in one sentence). I also have a big (10 million impression) ad for my new book coming out middle of next month. I have more Kindle Nation Daily ads coming up throughout the rest of the year.
In addition to strategic paid advertisement, I of course use Twitter and Facebook and Goodreads (although I admit that last one is a bit like the Japanese language at this point, but so was Twitter when I joined last August…so familiarity comes with time). But I also cross-promote with other authors. That's no big secret; I've blogged, guest-blogged, and written articles on the concept since I first started doing it last year. Authors helping authors. Every now and again I actually hear people talk about cross-promotion as if it were a new concept. I've been in at least a dozen different cross-promotion campaigns since August of 2011 (so not even a year yet). And authors were cross-promoting long before I was on the scene.
The question that inevitably comes up is "which is best between paid advertisements, self-promoting through social networking, or cross-promoting with other Indie authors"? I have to tell you I've seen success utilizing each of these models and I have seen less-than-desirable results with each of them as well.
So much of the book marketing scene right now appears to be hit and miss to me. Yes, there are authors who claim they've got the algorithms figured out and that this day or that day is the best to run a giveaway and that one day versus another are better "sell" days or this pricing scheme works best at this time of the month. I'm not saying they're wrong. What I AM saying is that the majority of those people aren't on any bestseller lists I peruse and neither are they part of Oprah's book club. Of course you don't have to be on a bestseller list to be advancing your career (OR be on Oprah's list).
Is it better to be on a bestseller list? Sure it is! Just like it's better to get paid one million dollars a month instead of fifty thousand a year for your day job. Just because you aren't making a million bucks doesn't mean you aren't doing things right and advancing your career.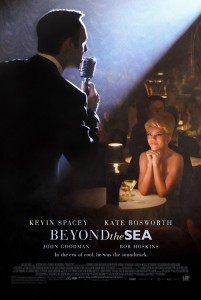 I watched the movie Beyond the Sea the other day. I was laid up with excruciating back pain and so I decided to use my Amazon Prime membership to catch a movie I had never seen before (Beyond the Sea is the 2004 biopic of Bobby Darin, starring Kevin Spacey). Spectacular movie, actually, and I LOOOOOVE all that old music. The core theme for me: if you have talent, and you dedicate yourself to your craft, and if you REMAIN committed, you can achieve pretty much any goal you set for yourself (of course it helps to have the level of talent Bobby Darin had, but even for him, without the hard work, dedication to craft, and setting goals, nobody would have ever heard him sing excepting his hometown crowd).
When I finally jumped into the social marketing pool last August, I was still a newbie. In a lot of ways, I still am. But one of the things I've noticed is the authors with talent and drive (and a willingness to help other authors along the way) tend to do better than any other group of struggling writers I have seen. I liken it to mountain climbing. I'm not talking about hiking—I mean those brave (crazy) men and women who attempt to summit Mt. Everest, or a peak similar to it.
[The are some great books out there (Into Thin Air) and also some tremendous movies (K2) if you so inclined to learn about the grueling, nearly impossible task it is to summit such a mountain—and more importantly what it takes.]
I submit to you that making it in the book publishing market is not unlike summiting Mt. Everest. (And if you are just publishing your first book or haven't yet, I don't mean to alarm you—but you are better off being forewarned so that you don't end up a part of the ice and snow frozen stiff against the mountainside).
So back to which is best. I'll be honest, I think the answer is "all of the above". Because I still believe that on average, in the long run, talent and hard work WILL GET YOU THERE. But it won't be fast. Not for the majority of us. What's my definition of "fast" you say? It depends on so many factors (some of them being luck, lightning strikes, and standing in the "right place at the right time", none of which are really under your control) that it's best just to understand that it won't likely be "overnight success" and leave it at that.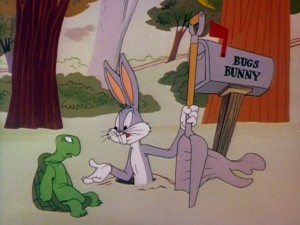 Do slow and steady win the race? HELL NO. Fast, relentless, hard-nosed, sleepless, always thinking, always planning, adjusting in a moment's notice and then adjusting a moment later. SPEED wins races. But not the kind of speed you're thinking of at this moment. We're not talking about minutes or hours or even months. Years. Yes, sometimes it takes YEARS.  Just remember, however long it ends up taking you, there is no "steady" in the book market and slowpoke turtles winning races against the rabbits is for fairy tales. You have to remain engaged, move fast and hard, keep a constant eye on the market conditions—put a different way: if you think you're going to sell a million books sitting on your keister with your opposable thumbs up your ass (see previous post), you aren't going anywhere, my friend.
TENACITY
Remember this word, because this is the word that will get you to where you want to go: tenaciousness.There are going to be a lot of letdowns along the way. Trust me. Each one still stings me with the bitterness of the first. But you keep working hard; you keep moving forward. Grit, gumption, determination, stubbornness. They all fit into this category. If you let setbacks literally set you back then you are already losing the game, and the more you let them get to you, the less chance you have of ever succeeding.
Failure sucks. Being at the peak and seeing your book downloaded 18,800 times, then seeing sales pick up, and pick up some more, then witnessing them taper and begin to drop and return near their normal place in the pile is beyond frustrating. It's backbreaking. It's calls for a whole new level of soul-searching. But here is the rub: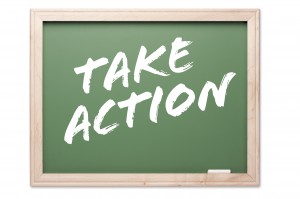 Look closely. Each time your book slips back down into what you consider to be "that same old place on the list", ask yourself where it was five months ago? Or ten? Or a year? And remember, you now have 18,800 new impressions of YOU. The author. YOUR BRAND. Heck, my book was #5 on the charts for nearly a day and a half. That's some serious exposure, no matter where the book ended up after the promotion.

Tenaciousness also means listening to other authors who have been around longer than you and NOT getting discouraged by what they have and you don't but rather taking notes on what better to do next time—and, most important of all: TAKE ACTION. You have to actually implement change for there to be change. Make every failure into another opportunity for success. You learn just as much, if not MORE, from the mistakes than you do from the successes you have (primarily because we spend so much more time brooding over the mistakes). But don't brood. Examine. Dissect. Do an autopsy on that horrendous promotion and try and find the disease. What didn't work? And once you discover it, you know you'll be stronger next time.
ARMOR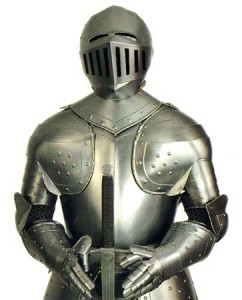 Toughen up. Embrace negative reviews and damning critiques. Many times I've learned more paying attention to one heartless review than a hundred positive ones. Are some of them written out of malice? Likely. Does every bad review contain a useful criticism? No. But I have found that most do. Think about it this way: attackers always look for the weakness in your armor. If the reviewer has half a brain, they probably singled out some awful thing you did (poorly formatted, used a cliché, missed a slew of typos, etc.). I've actually had reviewers point out something unflattering and yet still compliment me on my overall ability and say they looked forward to reading more of my work. So look at it that way: shoot for a reckoning of sorts; if that reviewer ever reads you again, you show 'em. No more clichés, no more typos, etc. THAT is how you turn a negative into a positive and you don't even need Mary Poppins to do it.
Grow thick skin, my friends. Like a lizard. And not just any lizard; grow the skin of the Komodo Dragon. The deepest irony I have found is that the more you achieve your goals (success) the more mean-spirited and demeaning comments you will receive. Exponentially. The other day I blogged about how returns of a $4 book on Amazon perplexed me. That night I had five more returns—easily more than all the other returns I'd ever had. EVER. Seriously, over the past year since first publishing I received, maybe, three returns. The other night, just hours after my blog—five returns. Go figure. But guess what? I still sold more copies, retained my ranking, and still woke up the next morning. The world went on, small-minded kaputnik or no small-minded kaputnik.

The world is not full of haters. If it were, I'd jump off a cliff. But trust me, sometimes it only takes one hater to make you feel like the world is full of them. Just remember this: when a bad person does something terrible out of no other motivation than to hurt you or your work, it is THEIR soul that is blackened just a little bit more. Not yours. And you can't control what these people do or say. But I PROMISE you this: if you ignore it, you've won. No shit disturber is happy when no one cares. It's just the opposite. They draw strength from destroying what others have created. Don't let them do it.
And finally, watch out for the naysayers. A couple weeks back I allowed the words of a fellow author friend rent space in my head. I was depressed for a week. Here I was at one of the apexes of my life—having decided that nothing was going to stop me from succeeding in this business—and this writer said, in so many words, doesn't matter how good you are, you won't make it. Man. It took me 6-7 days to shake off that dose of pure negativity. I respected this guy. Listen, you have to believe in yourself. No one else is going to do it for you. And I'm not trying to sell you any fucking snake oil here; I'm not trying to be unrealistic. The odds are stacked against us. But guess what? The odds are almost ALWAYS stacked against us. Don't listen to the naysayers.
SUCCESS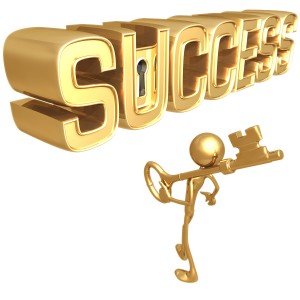 My definition of success for myself is probably different than yours. I know it's different than some people's because I invariably get comments that tell me writers and artists do their work because it's inside them and they don't care about the money. Hey, I think that is great—the fact that there are artists out there who are doing what they are doing for themselves only and don't care if they make dime one is a really cool thing. At the same time, however, I'm not going to apologize for wanting to make money from my books. If I knew I was never going to make a single penny off my books—if the government suddenly made it illegal to sell writing—would I still write? Of course I would. But I wouldn't work my ASS OFF doing it. For the writer who wants to make a living at it, the hard work begins AFTER the art is created.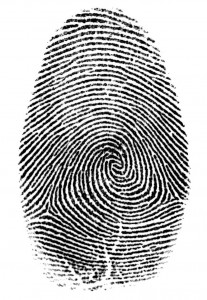 The point here is that nearly every person's definition of success is unique. Like a fingerprint. You can no more tell me my fingerprints should look exactly like yours than you can tell me what my definition of success should be. Nor should I try and tell you what yours should look like. But when you decide what success in writing is to you, then and only then can you set your goals. Imagine the first thing you did before writing your first word was to set your number one goal to make money. Then, in five or ten years you realized you didn't care at all about money and your writing was a catharsis for expunging your innermost fears or dreams or view of the world. But because you had made money your number one goal, you wrote what you thought people wanted to buy (not what you needed to write for yourself).
So decide what your writing means to you. Don't try and keep up with "The Jones" because every writer is different (and so are their goals). Be tenacious; see who you are striving to become and don't give up until you've made it all the way to the finish line. Grow thick skin and always remember that the ratio of fans to haters is almost always far in your favor. Finally figure out what "Success" means to you and build all your plans, road maps, and everything else you do around that goal. Your goal doesn't have to (and probably shouldn't) be the same as everyone else's. You are unique. You are a writer.
So your writing will also be YOU.
~~~~~~~~~~~~~~~~~~~~~~~~~~~~~~~~~~
The blank page is dead…long live the blank page.
~~~~~~~~~~~~~~~~~~~~~~~~~~~~~~~~~~