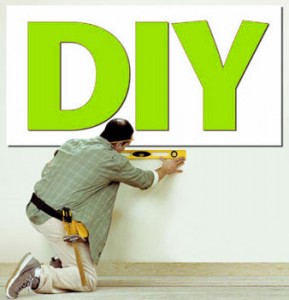 Last Friday was the one year anniversary of the publishing of my first book as an Indie. Note I no longer use the moniker "self" in front of my published status. The reasons I stopped using that word are myriad and akin to the same reason that in our household we never used the word "step" when speaking about fathers, sons, mothers, or daughters. All things in life should be judged on what they are, not by a skin color, a nationality, a religion (or lack thereof), and especially not by a word.
The world of book publishing has been a frustrating place for all unpublished writers; writers with talent that didn't happen to write in the preferred style (deemed by most as "Literary"), didn't write well enough in that style, or, rather, who wrote books in the dreaded "commercial" genres ("Commercial" being a way of saying "not snooty enough for our tastes", in my opinion). Back in the day, we writers kept our faith alive telling (and retelling, and embellishing, and fabricating when necessary) the trials and tribulations that "commercial" authors were forced to endure before they themselves were granted the golden cup from which to take a sip. Plenty of Indie writers were and are talented enough to be due their drink from the grail, by the way.
But Indies, with their inherent stigma, were not the only ones who faced challenges getting published.
How many times was Carrie rejected? Most authors know their own numbers by heart (although they may vary from telling to telling). The point is, even those who would go on to incredible, mind-boggling success, were rejected originally as totally unworthy. And it was worse than that. There are still discussions all over the Internet—battles extraordinaire—over J.K. Rowling, John Grisham, and even the King of them all—some still begrudge them what they have. (And, of course, the discussion groups are littered with the dreaded word that shall not be spoken, but rhymes with SMACK. Oh, and has me being unable to resist using this really cool picture.)
(NOTE: Usage of said picture notwithstanding, I am not one of those people who believes the authors above are unworthy. The truth is there is terrible writing, decent writing, damn good writing, writing that wins you the Pulitzer, and every other kind of writing in-between. And I've come to believe that for nearly every kind of writer, there is a large enough group out there that loves to read 'em. So who can judge? Besides, you deposit a few hundred million in my bank account you can call me anything you want, baby. Yes, even "late for dinner".)
Whether we believe in a particular author or not, getting published has always been a challenge, even for many of the big names. Truth is, even with the old, traditional model, I did feel for the agents and publishers. The sheer amount of unsolicited (and even solicited) ordure that they were forced to deal with in their daily work must have, at times, been overwhelming. I'm going to guess that a large percentage of Stephen King's rejections for Carrie stemmed not from a reading (and disliking) of the manuscript but rather a matter of it being "lost in the scrub".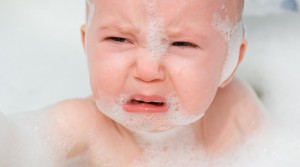 The baby being thrown out with the bathwater, they call it. (Which is an awful colloquialism, but does get the point across.)
Bathwater still reached publication in the "traditional" model. Still does. Plenty of people over the years (including me, more than once) shelled out $26.95 for a hardback and hated it. If I am being honest, was the grammar horrific, the spelling atrocious, and/or the flow as non-existent as the fetid water in the bottom of a well? No, probably not. The traditional model had (and has) its advantages. It contains at least a screening process, in most cases executed by agents, readers, and editors with some kind of training in literature and some experience or talent separating the wheat from the chaff. In addition to a process of vetting, there would be guaranteed editing, proofreading, etc. before the book went into print.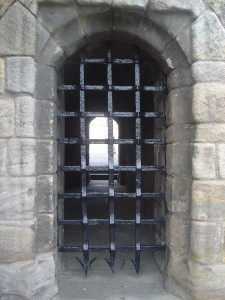 The problem was (and is) that the high iron gates to the castle are for all intents impassable and we writers (even those with more than enough talent to make someone a lot of money if they were willing to get our books in the hands of the readers) had (and have) about as much chance getting READ by Simon & Schuster as a starved, mud-caked vagabond had getting past the castle guards. Forget being put into print by them, right?
Still, I never considered any other route. I knew vaguely of "vanity publishers" ("vanity" being a term I still to this day believe misses the point). Vanity presses were publication houses that would print your book for you, at cost (plus profit, for them), and you would then be able to call yourself PUBLISHED*.
*Self-
Vanity presses were (and strangely, still are) considered dirty words and a terrible option by many writers, even those who are currently self-published. As I mentioned before I was "vaguely" aware of vanity presses but still was so fixated on the idea that "success" equated to acceptance by the Big Six, I would rather have rotted at the foot of the castle gates, begging scraps from Lords Grisham, King, Patterson, Connelly, Rowling, and Koontz as they trotted by atop their gorgeous steeds.
Yet there is hope, especially for the Indie who carries on shoulders that many times undeserved stigma. It seems the castle walls have been breached by a brave knight named "Sir Digital Publishing" and his weapon of choice is a technology we lovingly refer to as "the eBook". Now essentially anyone can self-publish a book at little or no cost, can charge more or less whatever they wish, and there is not much (yet) that the Knights of the Traditional Publishing Roundtable can do about it (although they are trying….oh, are they trying).
But there is a growing movement of believers in the showcasing of Indie talent and a smashing of the stigma that being independent somehow means being substandard or unworthy.
A good friend of mine, Terri Giuliano Long, a bestselling Indie author herself (with a quite terrific blog that today happens to feature a semi-known author named R.S. Guthrie and his guest post) has written an excellent article for Indie Reader and HuffPost about the Indie stigma called Sticks and Stones: The Changing Politics of the Self-Publishing Stigma. I suggest you read it. Here is my favorite excerpt:
"If e-books are causing the ruckus, why focus all the ire on indies?
Fact is, most people buy a book for one reason: they want a good read. Assuming the book delivers, they don't care who published it; many don't even notice."
One thing is certain. The Knights of the Traditional Publishing Roundtable have been forced to take notice. The Dark Ages, they are marching toward the light.
~~~~~~~~~~~~~~~~~~~~~~~~~~~~~~~~~
The blank page is dead…long live the blank page.
~~~~~~~~~~~~~~~~~~~~~~~~~~~~~~~~~