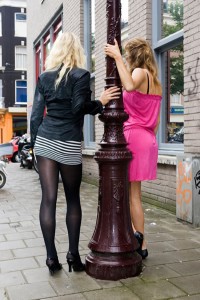 I work my ass off marketing my books. I tweet and I buy ads and I pimp myself until I feel like I should be pulling on some lacy leggings and walking the red light district (I apologize profusely for the image I just created in your mind—may it not be as indelible as I fear it will be).
I've written some blogs recently on KDP Select (i.e. free promos of your book(s) on Amazon). I have a blog queued on Kindle Nation Daily (I've not posted that yet because I am still using some of their various promos to offer a good, overall opinion of their services and the impact they have on an Indie authors sales).
Today I was down. I mean, I was just TIRED of tweeting and pimping and redesigning covers so that THIS popped or THAT stood out. Don't get me wrong. I am a hard worker. Since I signed up for Twitter in August I have amassed 11,000 followers. I'm not bragging, but a lot of that was me pounding the binary pavement. When I know what to do, you won't find many who will work harder at it than me.
And up until today, I have been modestly happy with the results. I say "modestly" because I am also not unrealistic. I work hard yet I realize that for us Indies, things happen slowly. Very slowly, sometimes. And I have tried to keep that understanding in front of me at all times. Today? Not so much.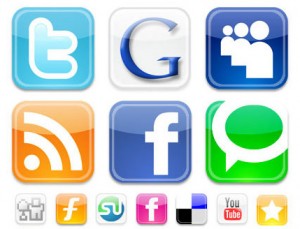 I am quickly closing in on the one-year anniversary of my first (self) published book. On the first of this year I published my second. A third is about a month away from release. I've tweeted nearly 30,000 times since August. A lot of those tweets are for fellow Indies—I believe strongest in authors helping authors, writers joining strength with other writer—but a fair portion of those were marketing for my books. I have over 500 FB "Likes" for my Author Fan page and over 1,500 followers of "ME" (and I use my "personal" page almost solely as my author persona, too).
I've read a LOT of the books. I've talked extensively with other writers, interviewing them, picking their brains, following what they do that works, sharing those things here. I am not hiding trade secrets, I am SHARING (point being that even in the karma department, if you believe in that sort of thing—which I am not sure I do anyway—I should be doing all right there, as well).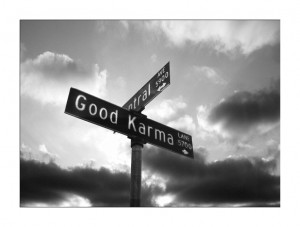 (BTW, I don't share for karmic purposes. Those of you who read my blog regularly know that I want all of us Indies to succeed and I believe wholeheartedly that there are enough readers out there for ALL OF US, so it only behooves us all to help each other up each rung of the ladder. You also know I view one challenge greater than any other. Monumental, this challenge. Pales everything else in comparison: isolation. Indies are NOWHERE. NO ONE knows about us. They don't find us. We pull a few in, but the numbers are shockingly nominal.)
Today I really started looking at the differences in "doing what I do" (which is a lot) and essentially doing nothing (which is more or less what I did this past week). Without going too far into the boring "numbers game", let's just say that the difference between marketing my ass off and basically doing nothing but letting a few tweets go out each day (to 11K followers, most of whom would have already bought my damn books if they were so inclined to do so) is a couple books a day. A ranking of 15-40,000 to a worse ranking of 45-100,000. Monetarily speaking?
Peanuts. No difference at all.  Few bucks, nothing more. (I'm too afraid to do the division of my total number of hours into the money I made even in my BEST MONTH for fear of seeing what my work is truly worth in the market.)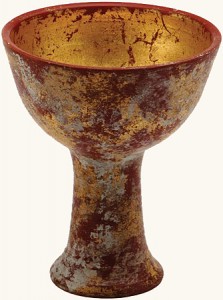 Is this helping my exposure? The heralded Grail? Name recognition? I have a hard time believing the 100 people out of the MILLIONS and MILLIONS out there buying my books is adding much to my name recognition.
My books get good reviews. Not from family or friends—hell, I can't get my own family to even READ my books.
What does it matter? How do we reach the masses?
I write this blog in large part to help YOU as much as to help ME. But today I am being brutally honest. I am not sure how much forward progress I've seen this past year. Some, yes, for sure. And no, I am not going to stop—I will keep on forging ahead. But we Indies who have not yet broken out of our jungle imprisonment need to think of some new material. Stop writing (and reading) "John Locke" books. In fact, here's a hard truth you better learn to recognize:
Like the stock market, by the time you are reading about the "latest" secret to success? It's not a secret anymore. And it's probably not working all that well anymore either (particularly when it's YEARS old).
What's the point of today's blog, you may be asking (other than self pity, that is). Fair question. This blog today is about a challenge. If you are an Indie writer, come up with a NEW IDEA. I'm challenging myself, too. Think outside the box. How can we reach the masses? I'm sure every one of us is willing to let the quality of our writing and our stories makes us or break us (we better be, 'cause in the end, that is all we have) but we need READERS. Not ten or a hundred—we need to tap that vein, baby.
So I'm challenging YOU. Get off your ass, stop being happy with sales of 20 or 100 books and start thinking like you want to be riding the tops of those bestseller lists. Do you even know what it takes to crack Amazon's Top 100? I can tell you it's a number you don't want to hear right now. It's in the neighborhood of tens of thousands of books a month. If you want top 10 status, you better be selling a couple thousand books A DAY.
Still happy with 150 or 200 a month?
Me either. But until we get outside the box and come up with some new vehicles to drive us to the consumers—THE READERS—we're stuck in the middle of nowhere. Yeah, you might finally gain name recognition. In the year 2o98. Like so many other brilliant talents—never made a cent or a name for themselves in their own lifetimes but damn don't we all think of them as geniuses NOW?
I don't know about you but I want my fame NOW. So comment here. Tell the rest of us what you've been doing. What's been working. What hasn't. What gives you good Return on Investment (ROI); what gives you shitty ROI. But please, please, please, remember, dear reader, your time is worth something. Your time is worth A LOT. It's time with your family; it's time fishing or skiing or reading or napping or hang-gliding or knitting or having sex—whatever it is that you LOVE TO DO, that's what your time is worth. So every minute you spend on the computer tweeting, accepting new connections, rebuilding yet another profile, authors pics, reading about the latest news (yes, even including my lousy blog)….it ALL COUNTS.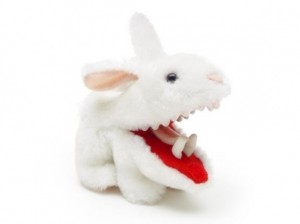 But let's start sharing. I'll gather up the information if there's enough of it and blog about what I hear in the comments in future blogs. And I promise, I will keep blogging about all this stuff I find, good or bad, and if I find that holy fucking hand grenade of Antioch, I will share it with you.
Of course one of you has to check out that rabbit rumor first.
~~~~~~~~~~~~~~~~~~~~~~~~~~~~~~~~~~
The blank page is dead…long live the blank page.
~~~~~~~~~~~~~~~~~~~~~~~~~~~~~~~~~~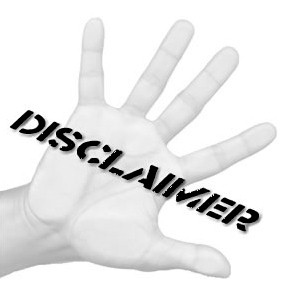 Author known to use spontaneous satire, sarcasm, and unannounced injections of pith or witticisms which may not be suitable for humorless or otherwise jest-challenged individuals. (Witticisms not guaranteed to be witty, funny, comical, hilarious, clever, scintillating, whimsical, wise, endearing, keen, savvy, sagacious, penetrating, fanciful, or otherwise enjoyable. The Surgeon General has determined through laboratory testing that sarcasm can be dangerous, even in small amounts, and should not be ingested by those who are serious, somber, pensive, weighty, funereal, unsmiling, poker-faced, sober, or pregnant.)