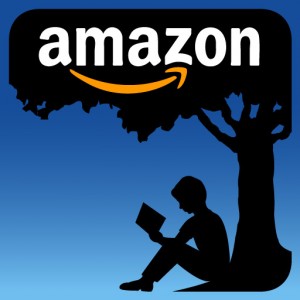 I'm finally ready to deliver my verdict. Each of the past three or four times I have run one or both of my books free on Amazon, I have seen a nice increase in sales post-freebie. It does drop off a bit after a few days, but I think the key here is that your name is getting out there on the lists.
When Amazon posts its "Bestseller" lists, the PAID and FREE are side-by-side. So as you climb the FREE bestseller list, your name is up there for all to see (even those looking at the PAID Bestseller list).
Early in the Indie writer's career, name exposure (i.e. BRANDING) is almost more important than any other element. When you put your book up as free for day or two, you may get 500 or 1000 or 2000 downloads.Yes, some of those downloads are going to Kindle Hoarders who will never read (or likely even notice) your book versus the thousands of others cluttering their electronics. But I don't think that's the greatest advantage to KDP Select and the free giveaway.
It's name exposure. It's getting to #22 on the Horror Free bestseller list. I am currently running a free promo for LOST (though Wednesday) and after approximately 12 hours up and running, I am actually holding the #22 spot on the Free Bestseller List in Horror. Might not seem like a big deal, but when you look at the list (pictured here) you see how Amazon puts the two lists side-by-side and opposite my book on the PAID list are two Stephen King books.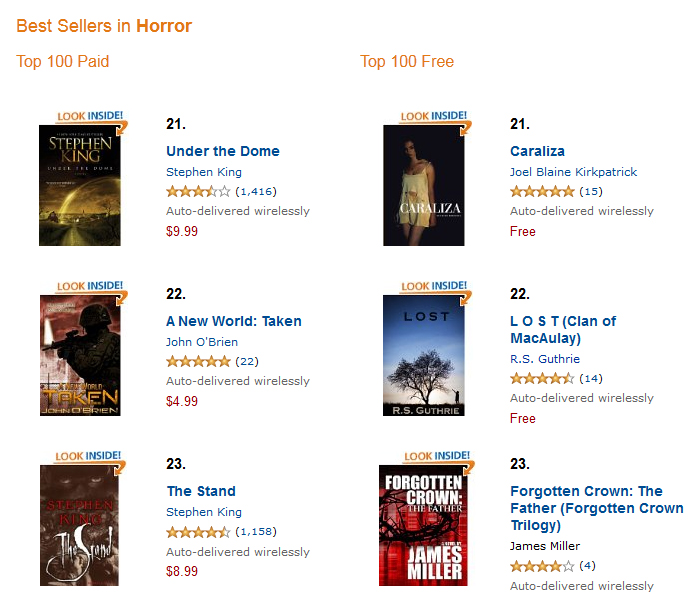 So you can see what the exposure can do for you. If nothing else this helps with your name recognition (and also supports my friend Sev Winters' contention that the author name needs to be prominent on the cover because THAT'S what you want them remembering).
I realize many of you are unsure whether or not you want to limit yourself to Amazon sales only (for the digital version of your book, that is). It's a fair question and I think each author needs to evaluate their own situation. For me, I wasn't moving many digital copies in the other online markets, so the decision was fairly easy. I also received a nice check from Amazon last month for participating in the book lending program, so that didn't hurt my feelings any.
Bottom line is, I love the free promo. I think it works. So for now I will be continuing the KDP select program.
You might want to try it for yourself.