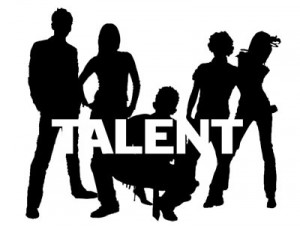 No, that most definitely isn't a rhetorical title. I have been gently prodded into seriously thinking about that question. A reader wrote a thoughtful "comment" to my Saturday post essentially taking the stance that talent is nonsense and has little or nothing to do with success. (By the way, I put "comment" in quotations because the response was two-thousand two-hundred and twelve words long—no, I am not kidding; and in the writer's defense, she more than admitted and apologized for the incredible length.)
I have to say I was at first stunned by her suggestion. I'm still stunned, actually, that she would honestly believe such a thing is true. That's why I pondered the question so deeply. First and foremost the writer was respectful, courteous, thoughtful, and completely intelligible. In other words she may have taken two thousand words to do it, but she respected the only rule I have on this blog, and that is that we have CIVIL discourse. No personal comments, no attacks, no non sequitur diversions or tired claims of "strawman arguments". Nope, she was perfectly civil.
And a total lunatic.
KIDDING!!!!
I couldn't resist. Yes, I have that sense of humor. What's the Barenaked Ladies lyric?
"I'm the kind of guy who laughs at a funeral."
Not really, but I've always taken that to mean something a little less egregious than it sounds. I find humor helps with all thing and that a good laugh is worth more than a thousand pats on the back.

But back to the question at hand: does talent even exist and does it play a role in the success of an individual (ultimately, in our case, a writer)?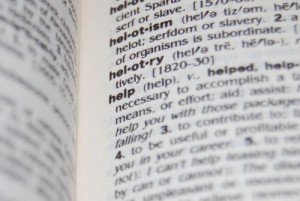 First let's agree on a definition of talent. The dictionary definitions (from Dictionary.com):
1. a special natural ability or aptitude.
2. a capacity for achievement or success; ability.
Hmm. The first I expected. Kind of the standard (even boring) definition. But could #2 BE any more germane to this discussion? I almost feel like I could stop trying to make my point now. I mean that's IT. The answer.
But I still want to look at the idea of talent existing or not existing as it relates to another key point my writer friend implied:
That a lot of practice and hard work essentially negates "talent" (if it even exists at all). The idea being that any person can write a great novel if they spend enough time learning, practicing the craft, taking in a lot of constructive critiques, etc.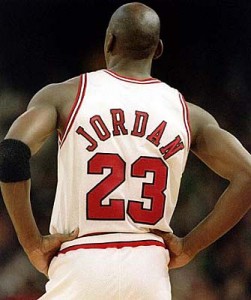 Before I go on I want to make one thing totally clear: I OF COURSE believe that hard work, dedication to craft, honing, reworking, listening in-depth to criticism, etc. are crucial to improving at any activity or profession (writing being no exception). In other words, we're not talking about whether one improves with a ton of hard work; we're talking about whether any person can be Michael Jordan or (insert your favorite author—I'm not inviting THAT debate) as long as they take enough time to practice. (BTW, the commenter brought up Michael Jordan, not me.)
I played competitive sports from elementary school into college, and my son played competitive travel ice hockey from the age of 10 until, well, now (he's playing Junior Tier III up north). Point is, I can speak fluently about talent, inherent ability (or lack thereof), hard work, practice, good (and bad) coaching, and the rest of the gamut and how it all affects the various level of the athlete (or non-athlete).
I'll sum it up simply: some people have athletic talent and some don't. A lot of people (like me) have a fair amount—more than the average, let's call it—but not enough to ever reach the ELITE or professional level no matter how hard they practice or devote themselves to the effort. I've never seen one sport season (my own, my son's, or any of the hundreds of college and professional level I've watched) where the worst player on the team became the best (or as good as the best). In fact, based on the theory that talent either doesn't exist or that hard work negates it, we should really never see much difference in skill level between players at all, should we?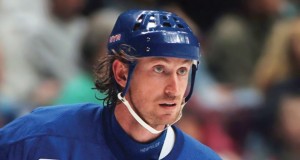 Trust me, at the competitive sports level (including, I'm afraid, the 10 year-old level) there are no "free rides". Every kid, every player, every age and position is expected to (and normally does) give 100% throughout every practice, 2-3 hours at a time, 5-6 days a week, every week of the season. So with all that hard work, why aren't all the players scoring 40 points a game like Michael Jordan? How did Wayne Gretzky so outdistance every other record-holder that in comparison even Michael Jordan would have had to double his career points-per-game average to compare?
Okay, let's bring the discussion back into the arts. I've talked before in my blog about my early days as a comic book creator. At 8-10 years old my best friend and I decided to stop doodling and start actually drawing for real. We wanted to make our own comic books. Now I was always one of those kids who could draw better than the average schmoe (i.e. I was more than a number of steps above "stick characters"). My friend however—WOW. Even at eight years old I could see his innate ability. The effortless congruity of his lines; the life in his characters' faces! I mean I could create face—my friend breathed life into it with the stroke of his pencil. Even then it was something to behold. He had IT.
Does talent exist? Yes, it absolutely does. There aren't many things I am adamant about but this is one of them. Talent exists and it makes one heck of a difference. But here is the key, I think: talent exists at a multitude of different levels and hard work DOES absolutely make one better at whatever their chosen endeavor.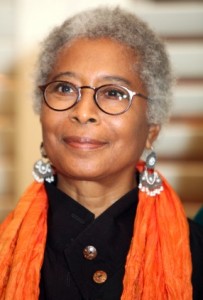 And not every basketball player needs to be Michael Jordan. Not every writer needs to win the Pulitzer. I've never once in my life said or implied that every writer needs to be perfect, the best, or even great—just that they should have enough self-awareness to set current goals at attainable levels and move on from there, never giving up the dream.
If a person is fulfilled by writing, they should WRITE. And hard work will most definitely improve that writer's work. A lot. I only suggest that a writer wait until the point where their writing has reached a level of quality where it is worth putting a price tag on it before said writer starts pushing their goods out the door of of the studio and into the real world marketplace.
Who makes that decision (i.e. when the writing has reached that point of quality)? Currently, the writer does. Again, I'm not suggesting the writing must be great (or by whose standards we judge it). Only that it at least have been crafted, honed, practiced, rewritten, edited, critiqued a few dozen times, etc. There is a process and that process is not:
1. Write something.
2. Publish it.
That's really all I'm saying.
Oh, right…also "talent exists".
And matters.
~~~~~~~~~~~~~~~~~~~~~~~~~~~~~~~~~~
The blank page is dead…long live the blank page.
~~~~~~~~~~~~~~~~~~~~~~~~~~~~~~~~~~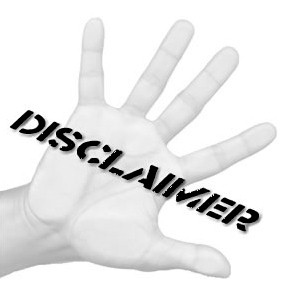 Author known to use spontaneous satire, sarcasm, and unannounced injections of pith or witticisms which may not be suitable for humorless or otherwise jest-challenged individuals. (Witticisms not guaranteed to be witty, funny, comical, hilarious, clever, scintillating, whimsical, wise, endearing, keen, savvy, sagacious, penetrating, fanciful, or otherwise enjoyable. The Surgeon General has determined through laboratory testing that sarcasm can be dangerous, even in small amounts, and should not be ingested by those who are serious, somber, pensive, weighty, funereal, unsmiling, poker-faced, sober, or pregnant.)