Today is one of those days—you know the ones. The bad anniversaries. As humans we have this quaint habit of putting a date on everything so that we can remember it later. Wedding anniversaries top the list. Birthdays—the anniversary of our own birth into this big, wonderful world. New relationships have the lovestruck one week, one month, and six-month anniversaries.
But not all dates are remembered so fondly. 9/11 comes to mind. Dates that go down in infamy. We remember those, too.
Four years ago I really learned what it means to write from the heart. Most of us think we've experienced tragedy in our lives, and we have. Most of us know, however, that tragedy is relative. It's relative to others' lives and it's relative within our own life.
In 2002 I had cancer. I was also married that year. In fact, the scar from the removal of my tumor was still Frankenstein-fresh the day I said my vows. The chemo and radiation were in lieu of a honeymoon. I thought that year I had experienced tragedy. I thought then I was writing from my heart.
Kahlil Gibran wrote:
"The deeper that sorrow carves into your being, the more joy you can contain."
Sounds a bit counterintuitive, doesn't it? Not to me—not anymore. Gibran knew. Everything we love, hate, admire, scorn, and yes, mourn, is contained in (or carved from) the heart. He went on to write:
"Is not the cup that holds your wine the very cup that was burned in the potter's oven? And is not the lute that soothes your spirit, the very wood that was hollowed with knives? When you are joyous, look deep into your heart and you shall find it is only that which has given you sorrow that is giving you joy. When you are sorrowful look again in your heart, and you shall see that in truth you are weeping for that which has been your delight."
It took my son dying for me to realize these truths. Such loss is every parent's nightmare. We can't imagine it, nor should we be able to imagine it. Not really. The closest comparison may be the loss of a limb, but I'd trade all of mine to have him back. The carving of which Gibran spoke goes deepest in the death of a child, I think. Is there any loss more abhorrent to the laws of God, Nature, Physics, or even common sense? The youngest among us dying first?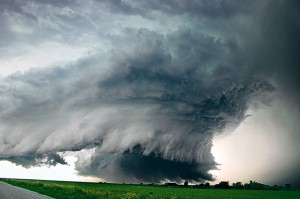 The death of a child creates destruction within a parent's heart the way a twister razes the countryside, leaving nothing in it's path.
Or does it leave nothing? It leaves emptiness, yes, but as Gibran posits, that emptiness is fresh space in which to pour the joy of life. What we then discover is that so many of those joys indeed do come in the form of memories—memories of the child we lost. We weep for that which has been our delight.
As writers, part of our job is to tap into that source. The heart. The place in the soul where all of these human emotions are carved and reborn. When we write from this place our words are steeped in an authenticity and verve that cannot be conjured by simply stroking ink on a blank page. Think about it: you've read words before that are just black color on a white page, haven't you? And then you've read a passage that sings to your soul; a book or a chapter or even a sentence that seeps into your heart and makes you feel.
If you write from the heart it means you care about the words you are placing on the blank canvas. Whether you write of joy or terror or wonder or pain, as Gibran implies, they are all from the same source and therefore are, in so many ways, of the same core. Our human core. That which separates us from all the beasts on the earth.
Our soul.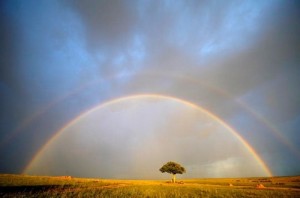 And it is on this day that my soul aches, yet at the same time the negative space in my heart has begun to fill again; fill with those wonderful memories of the time we had with our little boy. He's gone but his memories still make me smile. The joy he once gave us refills the space his leaving carved inside. And when I write, regardless of what it is I write about, I connect to that place.
I tap the source.
Four years. It's a long time and then again a blink against the ages. Time roars past. Armies pick up and put down their weapons a thousand times over. We can't stop it. Time. The best we can do is to plug in.
Tap the source.
Try it. Your writing will be all the better for it, I promise.