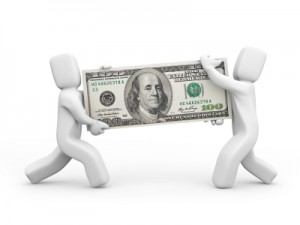 Not yet, but they damn well should. Yes, I am aware that most authors are starving critters and don't need yet another entry in the expense column. But here's the thing: when publishing is free, anyone can do it, and charging peanuts for an entire novel becomes less cost-effective. (Truth is, the price point on a book has been moving toward 99 cents for the past year or two and that's LESS than peanuts; a bag of those delectable nuts costs more than a dollar). Last week I had a guest post from Sev Winters on the subject of book pricing. I had been itching to blog about this subject for a long while, so I figured I'd give Sev's words a week to sink in and then throw in my own two pennies.

Why 99 Cents Doesn't Work
Currently Amazon doesn't offer any lower price point than 99 cents. You can't even offer your work for free unless you are an Amazon Kindle Direct Publishing (KDP) Select member (which requires that you not sell your eBook anywhere else and gives you five days every quarter to list your book free for download). This effectively makes 99 cents the lowest price for an eBook in the market (well over 90 percent of eBook downloads are from Amazon). So you need to look at it this way: if you charge 99 cents for your book, it is at least as cheap as the worst dreck  ever published on Amazon. Why does this matter? For one, because the numbers no longer give any indication whatsoever between quality product and one that stinks.

It's a fact that most consumers do use price as at least one of their comparison elements when they shop for products. But not always to buy the cheapest product out there—you've no doubt heard the old saying "you get what you pay for"?Well most discerning consumers have, and they live by it to one extent or another.

How many of you will look at several products and depending on the size of the quality range will select the mid-priced brand, leaving the "dirt-cheap" brand on the shelf?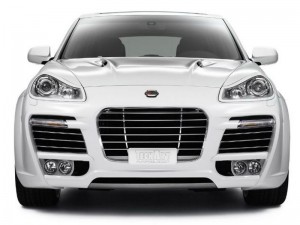 (By "size of the quality range" I mean how much potential separation between the best and worst of the product. For example: chicken broth—not a huge difference between the best and the worst, so were you to select the 49 cents per can versus the 69 cent or 89 cent brand, you probably aren't going to notice that much difference between the three broths. An example of a large quality range: an SUV—think of the range of just the "crossover" SUVs out there, from the GMC Acadia  to the Lexus RX series to the Porsche Cayenne. You don't need to know each of the brands to glean the fact that the $100K Cayenne offers the driver a much more luxurious and powerful experience than the GMC model at less than a third it's price.)
I'm guessing the majority of us can agree that there is a HUGE quality range in the market for Indie Fiction. From the worst book to the best? Enormous range. Light years.
So imagine you are Joe or Josey Consumer and you don't read all the articles, arguments, and analyses about price points or Indie authors versus traditional published or Amazon KDP. You just buy books; you just want a great read. Are you going to buy many books at 99 cents when the others range from $2.99 up past $15.99?
I wouldn't. Not if I didn't know there were a fair number of outstanding Indie writers out there.
And here's the truth about those who do buy a lot of 99 cent books: at best they're reading a percentage of the books they buy. Look at the stats on the free Kindle downloads. A large number of those downloaders are no more than book hoarders—consumers who will load up on anything that's free. And guess what? 99 cents is "free" to a lot of people. I don't think TWICE about buying something for 99 cents. If a dollar fell out of your hand on a windy day would you run a mile to retrieve it? Dodge heavy traffic to get your buck back? I doubt it. A large number of the people buying 99 cent books are only reading a small percentage of them. And we all know the biggest marketing tool of all: word of mouth.
I'm going to issue a guarantee that a person who hasn't read your book isn't going to be telling anyone about it, even if they did pay for it.
(A quick note on Joe and Josey Consumer from above: man do I want to connect with those consumers—they are the Holy Grail of readership, my friends, and there are millions out there just like them. They buy a a large number of books every year, they read every book they buy, and they tell all the readers they know about the reads they really enjoy.)
How Charging for Digital Publishing Helps
Back to the "free" concept: when you make something free, you eliminate ownership of or responsibility for that action. You take all the risk out of it; you make the downside nothing and the upside infinite. Who wouldn't publish a book with those odds? If it is free for me to publish and I know that sometimes lightning strikes even the sleeping dog's ass, why the heck would I not throw a book or two out there and pray for a thunderstorm?
And because it's completely free, there are tens of thousands of new books hitting the Amazon digital shelves every day. Oh, and because it's completely free, who cares what they charge? Bargain basement, baby.  The true 99 centers.
Imagine if it cost, let's say, $500 to publish your first digital book online. And then, say, $100 for every book after that, thus giving a break to bona fide authors—"bona fide" being defined by me as "serious writers", not necessarily a guarantee of quality there either, but we're talking about people who have been writing (or wanting to write) all their lives, trying seriously to get published; these are the same writers who in the traditional market were/are submitting their writing even at the cost of facing rejection after rejection.
Back to imagining: A $500 initial investment to put that first book on the digital shelves. How big a reduction do you think we'd see in the firehose flow of books we are currently witnessing? I'm going to make a wild guess and say 75%. Yes, I am suggesting there would be an immediate 75% reduction in raw numbers. Maybe more. Now some of these would be "bona fide" writers taking pause, or not having the 500 bones. So I would expect some of those who were originally deterred to come back and eventually publish a book. But I also believe you would take a huge slice out of the dreck pie.
HUGE.
Will Amazon Do It?



You'd be crazy (and not a very good economist) to believe it's not coming. Not because Amazon cares about the quality of books on their shelves—they couldn't care less about quality of product (if you buy a book and it's crap your first thought isn't "damn that Amazon"—the writer is to blame, not the storefront selling him or her). Amazon cares about one thing only: profit. Imagine the tens of millions of dollars that are transmitting over their wires and onto their digital shelves every year. Right now they aren't extracting a single penny. Why? Because they are first trying to own the marketplace, which they have just about fully accomplished (kill off the Nook this year and I'd say it's all theirs).
As soon as Amazon feels they've locked up the eBook market, with KDP Select likely delivering the coveted death blow, they will start charging for digital publication.
I, for one, cannot wait. Bring it on. Make publishing your book an investment. Make people really have to believe in what they are doing to put something in print. No, it doesn't guarantee quality any better than the "free" model. But it will undoubtedly decrease the numbers, and I can't imagine any serious, quality writer out there being deterred from their dreams by $500 or even $1000.
So the good stuff will still make it out there. And maybe, just maybe, we can start to turn current, awful market reality of crap and succulent, delectable meat being mixed together in the same 99 cent consumer rice bowl.